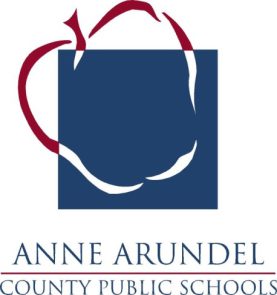 Anne Arundel County Public Schools and the Anne Arundel County Government are teaming up to conduct a new study of school system facilities across the county and develop a new blueprint for renovation and construction over the coming decade.
The $313,667 contract between MGT of America and the County calls for work to be performed and a report submitted in time to shape decisions for the Fiscal Year 2017 capital budget, which will be presented to the Board of Education in September. The County, using funding that the County Council set aside for this purpose two years ago, executed the agreement with MGT earlier this week in order to expedite the process.
"I am very pleased that we are in a position where this study is getting off the ground, and that later this year we will have a product that will better reflect the landscape of our county and the needs of our school system so that we can make practical and prudent decisions regarding school construction," Superintendent George Arlotto said. "This blueprint will be a guiding document for all of us in terms of not only our structural needs, but the funding required to address those needs."
MGT, which conducted the 2006 study on which the last decade of school construction projects has been based, will utilize some of the historical documentation it has on hand from that effort as well as new information gleaned from this initiative. County Executive Steve Schuh, members of the County Council, members of the Board of Education, and Dr. Arlotto have all had the opportunity to provide input into the scope of work for the study.
"This study is a crucial partnership between the Council, school board, superintendent, and County government," said County Executive Schuh. "I believe it is a good first step towards quantifying our infrastructure needs and changing our school construction dynamic to build smaller neighborhood schools in our county."
As part of the process, MGT will:
review the current and future facility implications of the educational programs delivered by the district, including an examination of class and school size (inclusive of small school models) in relation to peer districts and best practices.

update the household yield rates used in the district's enrollment projections.

refine the district's facility capacity ratings and enrollment projections to develop utilization rates by school and determine the need for new schools or additions to existing schools.

assess building and site condition, technology readiness, and educational suitability of existing facilities through site visits to each school.

gather public and stakeholder input by conducting public meetings, an online survey, and interviews with county and school system leadership.

identify budgets for short-term and long-term recommendations.
"The County Council clearly endorsed this effort when it allocated money for this study and continues to endorse it today," said Council Chairman Jerry Walker, who also chaired the Council when the funding was allocated. "This study will benefit our entire county because schools – while they are obviously primarily educational institutions – play a great role in the communities in which they are located."
The timeline calls for the study's recommendations will take shape in July, with a final report to the Board of Education due in August.
"In many, many ways, our County doesn't look anything like it did in 2006," Board President Stacy Korbelak said. "The first MGT study laid out clearly how long the road we have to travel is in terms of school construction. A decade later, we are just a short distance down that road. My hope is that this study hastens the pace at which we can eradicate our infrastructure backlog and enhance the educational environments in which we educate our nearly 80,000 children."
Source: AACPS
[do action="blackwall-hitch"/]