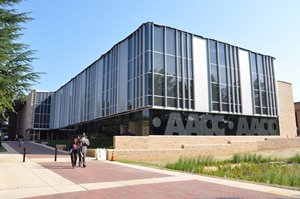 Today's workplace can present challenges for even the most adept business leader. A panel of top area executives will present ways that forward-thinking Maryland organizations are addressing these concerns in a complimentary corporate seminar, "Radical Leadership – Executive Panel" from 9-10:30 a.m. on Tuesday, March 10.
The panel discussion will meet in the lecture hall in the Anne Arundel Community College at Arundel Mills, 7009 Arundel Mills Circle, Hanover, and will be simulcast at Hagerstown Community College.
A competitive marketplace has created a need for more radical ideas. To address this need, the panel will identify radical leadership skills to:
Take creativity to the next level.

Build organization-wide collaboration.

Embrace difference and change to maximize organizational success.
The panel is organized by the Global Corporate College, a network of community colleges and universities that uses industry best practices to provide unique solutions in employee development and training that support business priorities. Anne Arundel Community College will be hosting the event in partnership with Carroll Community College, the Community College of Baltimore County, Hagerstown Community College and Howard Community College.
"The strength of this partnership allows us to serve a more diverse geographical audience, leveraging our resources to provide the most extensive collection of corporate training in the world," said Sonja Gladwin, director of Sales and Solutions at the CWS at AACC.
GCC President and founder Denise Reading said the panel discussion will center on practical solutions to address real business challenges because "in partnering with businesses and firms where profit margins drive every decision, Global Corporate College understands clients are interested in the practical, not the theoretical."
Panelists include:
Brett Kelly, vice president of AIRMALL® at Baltimore Washington International Thurgood Marshall Airport.

Dr. Patrick Mish, founder of M-Edge Accessories.

Joyce R. Phillip, M.A., SPHR, chief human resource officer at the University of Maryland Faculty Physicians Inc.

Jerry South, founder and chief executive officer of Towne Park.
To reserve a seat at the Arundel Mills site or stream to your desktop, visit http://www.aacc.edu/cws/events.cfm.  To register for the simulcast at Hagerstown, visit http://www.eventbrite.com/e/radical-leadership-executive-panel-registration-14922453460.
[do action="blackwall-hitch"/]