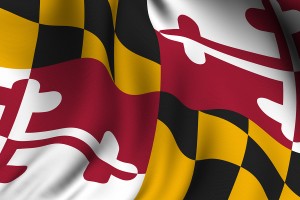 For the eighth year in a row, Four Rivers: The Heritage Area of Annapolis, London Town and South County is partnering with regional heritage organizations and businesses to showcase the area's historical, cultural and natural heritage for visitors and residents of all ages. Events and activities will take place throughout the Maryland Day Celebration weekend of March 20, 21, and 22, 2015.
Maryland Day (March 25) is a state holiday commemorating the formal founding of the colony of Maryland, when settlers from England celebrated a Mass of Thanksgiving on St. Clement's Island in what is now St. Mary's County, Maryland. The Maryland settlement was authorized under a charter granted on June 20, 1632 by Charles I of England to Cecilius Calvert, 2nd Baron of Baltimore. On March 25th, the English settlers held a day of thanksgiving on the island for the safe end to their voyage. In 1916, the Maryland General Assembly authorized Maryland Day as a legal holiday devoted to Maryland history.
NEW THIS YEAR, visitors of all ages can take the #MDSelfie Challenge! "Picture Yourself in History, the Maryland Day Selfie Challenge" activity will invite visitors to take a "selfie" at designated locations and upload them onto social media using the hashtag: #MDSelfie.
All Maryland Day celebration activities are one dollar or FREE! Participating organizations include:
Annapolis and Anne Arundel County Conference and Visitors Bureau: Visitors Center at 26 West Street and City Dock Information Booth at Annapolis City Dock
Anne Arundel County Cultural Resources Division
Anne Arundel Public Water Access Committee
Annapolis Maritime Museum: 723 Second Street and Creek View Drive, Eastport
Annapolis Tours by Watermark®: Tour leaving from Susan Campbell Park, City Dock, Annapolis
Asbury Broadneck United Methodist Church: 657 Broadneck Rd, Annapolis
Banneker-Douglass Museum: 84 Franklin Street, Annapolis
Belvoir Scott's Plantation: 911 General's Highway, Millersville
Captain Avery Museum: 1418 East West Shady Side Road, Shady Side
Charles Carroll House: 107 Duke of Gloucester Street, Annapolis
Chase-Lloyd House: 22 Maryland Avenue, Annapolis
Chesapeake Bay Foundation: Philip Merrill Environmental Center, 6 Herndon Avenue, Annapolis and Oyster Restoration Center, Discovery Village, 4800 Atwell Road, Shadyside
Chesapeake Children's Museum: 25 Silopanna Road, Annapolis
Courthouse Museum in the Anne Arundel County Courthouse: 7 Church Circle, Annapolis
Deale Area Historical Society: Historic Village at Herrington Harbour North, 389 Deale Road, Tracey's Landing
Enticement Stables at Obligation Farm: 4024 Solomons Island Rd, Harwood
Galesville Community Center: 916 West Benning Rd, Galesville
Galesville Heritage Museum: 988 Main Street, Galesville
Goshen Farm: 1420 Cape St. Claire Road, Annapolis
Hammond-Harwood House: 19 Maryland Avenue, Annapolis
Historic Annapolis Museum and Store: 99 Main Street, Annapolis
Historic London Town and Gardens: 839 Londontown Road, Edgewater
Hogshead (Historic Annapolis Living History Site): 43 Pinkney Street, Annapolis
James Brice House: 42 East Street, Annapolis
Maryland Hall for the Creative Arts: 801 Chase Street, Annapolis
Maryland State Archives: 350 Rowe Blvd, Annapolis
Maryland State House: 100 State Circle, Annapolis
Mitchell Gallery at St. John's College: 60 College Avenue, Mellon Hall, Annapolis
Our Legacy Tours, Tour leaving from Susan Campbell Park, City Dock, Annapolis
John's College: McDowell Hall, 60 College Avenue, Annapolis
United States Naval Academy Armel-Leftwich Visitor Center: 52 King George Street, Annapolis
West Annapolis Heritage Partnership: Annapolis Street, West Annapolis
West/Rhode Riverkeeper (activities in Galesville)
Wiley H. Bates Legacy Center: 1101 Smithville St, Annapolis
William Paca House: 186 Prince George Street, Annapolis
Wimsey Cove Framing & Art: 3141 Solomons Island Rd, Edgewater, MD
Additional partners this year include:
Annapolis Green; MainStreets Annapolis Partnership; and Maryland Welcome Centers.
The general public is also invited to take part in a flag-raising ceremony on Saturday, March 21 at 10:00
a.m. at Susan Campbell Park, City Dock in Annapolis. The Navy League Cadets of Training Ship Reina Mercedes, Annapolis, will serve as the Color Guard and Flag Raising Detail and the Annapolis Drum and Bugle Corps will perform; this event is sponsored by the Four Rivers Heritage Area.
A major event sponsor is Towne Transport, which will provide free shuttle service in Downtown Annapolis and to the Village of West Annapolis on Saturday, March 21 and between the Visitors Center in Annapolis and South County participating sites on Sunday, March 22.
Mark your calendars now and plan to bring the whole family to Annapolis and Southern Anne Arundel County for three days of fun, interactive and educational activities that celebrate the best of Maryland's unique history, natural resources, and culture. Continually updated information is available online at the event website, www.marylandday.org.
[do action="blackwall-hitch"/]