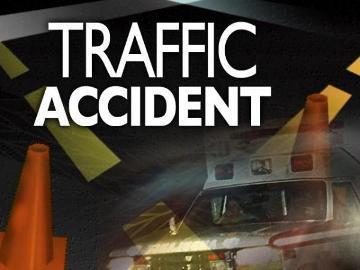 On January 28, 2015 at approximately 9:25 a.m., officers responded to a serious personal injury motor vehicle collision between a police vehicle and civilian vehicle on Edwin Raynor Blvd at Pekin Rd in Pasadena.
The investigation determined that the unmarked police vehicle, a 2007 Chevy Impala, was traveling northbound on Edwin Raynor Blvd Road with its lights and siren activated responding to an armed subject call. The second vehicle, a 2001 Honda Odyssey pulled out from the stop sign at the cross street, Pekin Rd, into the path of the police vehicle. The police vehicle was able to swerve and avoid a direct impact but still struck the front corner of the Honda.
The police vehicle was occupied by three officers assigned to Eastern District and all were taken to the Shock Trauma Center at University of Maryland Hospital in Baltimore with serious, but non-life threatening injuries. The driver of the Honda was taken to Baltimore Washington Medical Center with minor injuries.
The cause of the collision appears to be the failure of the Honda to yield right of way both to an emergency vehicle and traffic on the boulevard.
Source: AACoPD
[do action="blackwall-hitch"/]
Category: NEWS, Post To FB