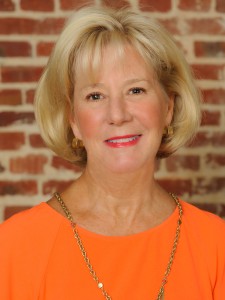 Long & Foster Real Estate, the leading independent residential real estate company in the country, has added to its leadership team in the Annapolis, Md., region. Kathy Davis, a real estate executive with over 25 years of experience, has been named the new Vice President of Business Development, and Christopher Ducey, a real estate sales and management professional for nearly 15 years, has been appointed as the Director of Business Development. Davis and Ducey will work alongside Dan Early, the current manager of Long & Foster's three locations in Annapolis.
A lifelong Annapolitan, Davis brings to her new position a wealth of expertise in real estate sales and management in the Annapolis area. She comes to Long & Foster from a competing local firm, where she managed a team of 85 Realtors to a prominent position in the market and within their franchise brokerage. In that role, Davis implemented marketing strategies to increase brand awareness for her agents and to help their clients accomplish their real estate objectives. Through these and other efforts, Davis helped her office and her agents to gain increased profitability, and she looks forward to replicating those successes with the Long & Foster team.
"I greatly enjoy mentoring agents and helping them to grow and develop their businesses, and joining Long & Foster Real Estate presented me with the opportunity to focus on just that," said Davis. "Not only will Chris and I support the distinguished agents at Long & Foster's Annapolis offices in their business development and marketing efforts, but also we'll assist the company in strengthening its brand and building its luxury presence in the marketplace, taking advantage of the firm's exclusive affiliation with Christie's International Real Estate."
Ducey also has a wealth of experience in residential real estate, including high-end and vacation properties. He began his career in the Outer Banks of North Carolina, where he focused on luxury waterfront communities before moving to the Annapolis area in 2011. At that point, Ducey joined Davis' brokerage, where he established a successful real estate sales career before transitioning to management about three years ago. Most recently, he managed a competing brokerage in Crofton, Md. There, Ducey built a productive sales force and further honed his own business development skills, which he will rely on in his new role with Long & Foster.
"Like Kathy, I enjoy guiding agents to achieve success in real estate, and I look forward to supporting the Long & Foster team in Annapolis, whether it's through technology training, strategic business development or one-on-one mentoring," Ducey said.
In their new roles, Davis and Ducey will help Long & Foster's agents to build business and marketing strategies and support overall sales development efforts. They both said that Long & Foster's reputation for professionalism and exceptional customer service, as well as its agent-focused approach, has always impressed them, and they look forward to joining a team that's committed to helping its agents succeed.
"Not only does Long & Foster dedicate itself to supporting its agents in their success, but also the company's committed to providing the total homeownership experience to all its home buyers and sellers," Davis and Ducey said. "Now that we're becoming part of the Long & Foster family, we look forward to building on those commitments by sharing our knowledge and experience with the firm's distinguished team of professionals."
Gary Scott, president of Long & Foster Real Estate, and Cindy Ariosa, senior vice president and regional manager for the company's Baltimore and western Maryland region, also shared their enthusiasm for having the duo join the Annapolis leadership team.
"Supporting today's real estate professionals takes a highly knowledgeable and motivated leader, and we're confident that with Kathy and Chris heading our business development efforts, we'll continue to strengthen our business and better support our real estate agents and their clients," said Scott and Ariosa. "Both Chris and Kathy bring the industry expertise and leadership skills that are needed to succeed in real estate, and we're excited to welcome them to the Long & Foster family in Annapolis."
Davis and Ducey both belong to the National Association of Realtors, Maryland Association of Realtors and the Anne Arundel County Association of Realtors. Davis also holds the distinguished Graduate, Realtor Institute (GRI) designation and is a Certified Residential Appraiser.
For information, visit www.LongandFoster.com. 
[do action="blackwall-hitch"/]