[do action="schuh"/]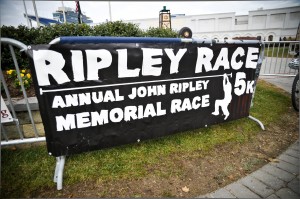 Annapolis Mayor Michael Pantelides reminds residents that the 6th Annual Colonel Ripley Memorial 5K Race will take place Sunday, November 2, and some City roads will be closed for short periods of time.
The 5K road race is run each year to raise awareness for returning war veterans and to honor the legacy and heroism of one of Annapolis' most distinguished war heroes, Col. John Ripley, a 1962 graduate of the Naval Academy.
The total race time is estimated to be one hour, beginning at 9 a.m. and ending at 10 a.m.  Street closures are expected between the Main Street corridor and USNA Gate 1, starting at 9:00 a.m.   Runners should be in the neighborhoods listed below at these approximate times:
Church Circle, Main Street to Randall Street and out King George Street      from  9:00 to 9:30 a.m

Main Street from 9:00 to 9:25 a.m.

West Annapolis at Baltimore & Annapolis Blvd and Taylor Ave. from 9:10-9:35 a.m.

Taylor Avenue at Rowe Blvd. from 9-9:10 a.m. and from 9:15-10:00 a.m.
All streets listed will open and closed on a rolling basis. There will be no loss of parking for this event.
The run begins at the Navy-Marine Corps Memorial Stadium and will come down Rowe Boulevard, around Church Circle, down Main Street, over to Gate 1 and back up King George Street, finishing at the stadium.  More than 1,000 runners are expected to take part in this year's race.
For more information on the race, go to http://ripleyrace.com
[do action="blackwall-hitch"/]