[do action="schuh"/]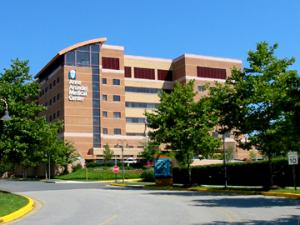 According to the most recent community health needs assessment conducted by the Healthy Anne Arundel Coalition, more than half of the respondents cited mental health among the most concerning health issue facing the county.  In response, Anne Arundel Medical Center (AAMC) has opened an outpatient mental health clinic in Annapolis.
The new practice, Anne Arundel Medical Group (AAMG) Mental Health Specialists, will provide a full range of mental health services for patients ages 13 and older. Services include counseling and therapy as well as medication compliance consultations and help for substance use problems and other serious and persistent mental illness.
"This clinic will allow us to help meet a critically important community need," says Raymond Hoffman, MD, medical director, division of Mental Health and Substance Abuse at Anne Arundel Medical Center. "This is just one step of many—our work to meet the mental health needs of the community will continue."
The mental health clinic office is one component of mental health services AAMC is providing. AAMC provides inpatient psychiatric consultations and Pathways, AAMC's drug and alcohol treatment center, is also now providing mental health interventions for their patients who are identified as needing this service.  AAMG Mental Health Specialists is located at 2620 Riva Road in Annapolis. For more information call 410-573-9000 or visit www.AAMGMentalHealthSpecialists.org.
[do action="blackwall-hitch"/]