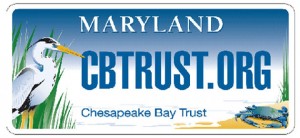 Earlier this month, Baltimore Mayor Stephanie Rawlings-Blake and Baltimore City, the U.S. Environmental Protection Agency, and the Chesapeake Bay Trust announced the winners from its collaborative Growing Green Design Competition: Vacant Lots Transformed. This unique program was created as an opportunity for community groups, design firms, non-profit, and private partners to showcase innovative ideas for transforming vacant lots, blights in many communities, in Baltimore City. In total seven projects were awarded close to $300,000 to design and construct their winning ideas.
"EPA's support to this competition is a good example of how we are collaborating with local leaders and organizations to make a visible difference in communities," said EPA Regional Administrator Shawn M. Garvin. "Funding these seven projects is helping communities enhance the beauty and economic vitality of their neighborhoods, while also helping tackle environmental challenges such as stormwater runoff and the impacts of climate change."
This collaborative competition launched in May and sought proposals from community groups and designers that outlined ways to improve vacant properties based on Baltimore City's Green Pattern Book.  Baltimore City created its Green Pattern Book earlier this year to provide neighborhoods, communities, and non-profit entities with ideas for how, working with City assistance, to improve vacant lots. Eight different "patterns" have been identified as methods for stabilizing and re-using vacant land while also reducing stormwater and providing community benefits such as urban agriculture, parks, and trees.
"We launched our Growing Green Initiative and this competition to spark interest and share ideas for community-based green infrastructure," said Baltimore City Mayor Stephanie Rawlings-Blake. "Our goal in creating the Green Pattern Book was to give communities a place to start and to save them time and energy by identifying which types of practices are relevant to transform underserved communities in our vibrant city."
In total, more than 100 community activists attended the award announcement event at Cylburn Arboretum in Baltimore City to learn which submissions won the competition. During the event, partners, funders, and elected officials were able to speak with the winners and see what these efforts will accomplish for the City of Baltimore.  The Chesapeake Bay Trust, a nonprofit organization that awards grants to advance green infrastructure and improve community engagement in environmental issues, managed the applications and organized the selection process.
"The Chesapeake Bay Trust manages hundreds of grants every year that seek to better our neighborhoods and improve local water quality," said Jana Davis, executive director of the Chesapeake Bay Trust. "This program will transform the environment of several communities in Baltimore, providing brand new rare green spaces and benefitting local residents and visitors for years to come."
Selected Growing Green Design Competition Projects Include:

1)      Civic Works, $50,000: This project will transform the Dayspring Green Parking Lot into a pocket park with usable space for visitors and locals. The project will provide artfully designed, communal green space that will decrease stormwater runoff, increase filtration for water contaminants, remove impervious surfaces and serve as a model for other green parking sites.
2)      Jane's House of Inspiration, $43,590: The proposed project, entitled "The A-MAZE-N Recovery Fruit Garden," aims to build a garden on an abandoned lot in northeast Baltimore. The main objectives of this project are to increase access to fresh food for residents, to educate community members about healthy food choices, and to beautify the neighborhood.
3)      Hollins Roundhouse Association, $13,010: This project entails repurposing two vacant corner lots into a green space that can be used for passive recreation by community members as well as a public arts and entertainment space while providing stormwater management.
4)      Chesapeake Bay Foundation, $56,450: The project focuses on impervious removal, pollutant load reduction, and the restoration of native plants. The stormwater efforts will result in 242,000 fewer gallons of annual runoff and will also beautify the area, resulting in a significant community transformation.
5)      Civic Works, $15,800: The Gateway Garden will be an ornamental, interactive ecological community green space. Main project objectives include stormwater filtration and runoff management, drinking water filtration, the creation of a welcoming entranceway to the area, a children's walk-through to school, a wildlife habitat, an educational demonstration garden and a showcase for public art.
6)      Real Food Farm, $63,800: Real Food Farm's 'Flower Factory at Broadway East' employs community-minded design principles to integrate stormwater management and a new brand of urban agriculture – cut flower production. The Flower Factory will provide passerby with a welcoming introduction to the neighborhood for residents and visitors alike to enjoy the neighborhood sights.
7)      Druid Heights Community Development Corporation, $49,700: This project seeks to redevelop two adjacent lots and provide a "Peace Park" that will help to revitalize the community. This project will unite a cross-section of partners in order to create a colorful, functional, environmentally conscious and sustainable site that will serve as a gathering place for members of the community
For specific questions related to the competition selections and program outcomes, email [email protected].
[do action="blackwall-hitch"/]