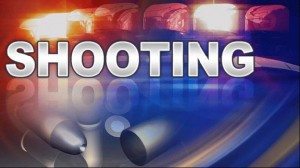 On July 11th at 5:05pm officers responded to the 1300 block of Tyler Avenue for a report of a shooting.  When they arrived they located Reginald Butler, 25, and Reno Green, 24, both of Annapolis.  Each was suffering from gun shot wounds.
Butler and Green were in a vehicle when they got in an argument with an unknown subject(s) in a parking lot in the 1300 block of Tyler Avenue.  Someone shot at the vehicle hitting Butler and Green.  The vehicle then crashed into a tree.  Green was shot in the arm and was injured when the vehicle struck the tree.  Butler was shot multiple times.  Both victims were transported to Baltimore Shock Trauma for treatment and are in serious, but stable condition.
If you have any information about this incident please contact Detective Charles Bealefeld at 410-268-9000 or [email protected].