In March 2014, Annie Shaughnessy received the notice from her supervisor that all contracting professionals fear: the federal contract under which she had been employed for almost a year had been terminated due to mandatory government budget cuts. Despite a successful record with the contracting firm and federal client, Dr. Shaughnessy faced unemployment and an uncertain future. Having been through similar furloughs at various points in her 18-year career as a program manager and training professional, she packed up her office, headed home, and began the inevitable job search.
Unlike previous experiences, the job market was slow and the offers were not forthcoming. Dr. Shaughnessy was not daunted, however, and after several weeks and no real leads, she re-evaluated her career path. Upon the urging of a former co-worker and friend, she considered how to turn her love of baking into a marketable profession. With some research and determination, Dr. Shaughnessy parlayed her award-winning cupcake skills into forging her new venture, Princess Pea Cupcakes, LLC. With very little formal training, she was able to marry her unique and innovative baking talents and recipes with seasoned business management experiences to solidify a creative approach to the burgeoning cupcake enterprise.
Dr. Shaughnessy, a native of Crofton, MD for almost 40 years, is a self-proclaimed "home chef and baker." Growing up in a close Italian family, food and cooking was synonymous with passion, love, and storytelling. "All of my favorite childhood memories are centered on cooking in my Grandmother's kitchen," tells Dr. Shaughnessy. "Every holiday and family gathering gave me the opportunity to listen to stories handed down by the women in my family and served as my education for cooking delicious and savory comfort foods." Taking her own spin on these learning experiences, she develops products for Princess Pea based on a simple philosophy: everything tastes better when it is made with fresh ingredients, tried and true recipes, and a love and passion for the process and product. You can truly taste Dr. Shaughnessy's love and passion in each and every one of Princess Pea's variety of products.
Princess Pea's diverse set of custom cupcakes and gourmet gifts is reflective of this philosophy with every rich bite reminiscent of your Grandmother's kitchen on a Sunday afternoon of baking. The popular Princess Pea Cupcake-in-a-Jar products capitalize on its customer's sense of nostalgia by capturing "fresh-out-of-the-over" flavor and freshness. Using a unique flash-freezing process, the cupcakes are taken right out of the oven and, still warm, are frosted, vacuum sealed in glass jars, and frozen to maintain optimal quality and taste. This innovative process allows for the cupcakes to be shipped overnight to residences and businesses across the country. Wrapped in a decorative jar and gift box, the cupcakes retain their fresh from the oven taste, savable in the refrigerator for up to a week or in the freezer for up to 2 months. Princess Pea's Gourmet Popcorn Poppies also possess a similar freshness and texture, defying the laws of nature by remaining soft and gooey even after shipping and refrigeration.
Princess Pea's meteoric rise was a surprise even to its owner and founder. Just 2 short months after obtaining LLC status and Maryland licensure, Princess Pea's online offerings, custom cupcake packages, and mobile cupcake truck have begun to garner regional and national attention. The company's innovative Cupcakes-in-a-Jar, Gourmet Popcorn Poppies, and Party Trifles have been shipped to customers across the United States and the cupcakery has already secured vendor bookings with several organizations and large events throughout the Maryland, DC, and northern Virginia area through September. Dr. Shaughnessy states of the rapid progression: "It started out as simple word of mouth, making cupcakes for the office or my daughter's school events. Within a couple of weeks of launching the website, however, I was booked for almost every weekend in the summer and had more requests for cupcakes than I could have ever imagined!" She also added, "I am already starting to get orders for the upcoming holiday season for both our shipped and local products."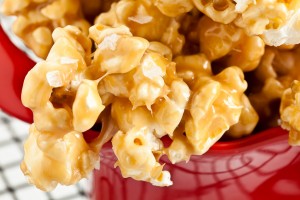 When you approach Dr. Shaughnessy these days, she is anything but apprehensive about a stale job marketplace and lack of progress finding another corporate position. As the master and proprietor of Princess Pea Cupcakes, LLC, there is always a big smile on her face knowing that she can spread her love and passion for baking and family across a national consumer base and, with its rapidly expanding sales and notoriety, look toward a secure future with her new business. "Before I had the guts to take that first step and start building up Princess Pea, I was stressed, frustrated, and scared that I wouldn't be able to make a living and support my family," recalls Dr. Shaughnessy. "But sometimes you have to take a leap and go after your dream. My office is now my kitchen, and I have the extreme pleasure to pass along recipes and stories to my own daughter for whom my cupcakery is named. I may never become a millionaire with this venture, but the time I get with my family is worth more than any sum of money. My contract ending was probably one of the best things that ever happened to me professionally and personally."
Taking a healthy attitude toward the contemporary marketplace and slow economy, Dr. Shaughnessy and Princess Pea Cupcakes prove that you can make lemonade, or decadent cupcakes, when life hands you lemons.
All of Princess Pea's products are available at the cupcakery's website: www.princesspeacupcakes.com or by calling 410-721-3783. Princess Pea's mobile cupcake truck will also be at several events in the near future, including the Sugarloaf Alpaca Babypalooza Festival and the Leonardtown Beach Party on the Square. Additional information and schedule is available at the Princess Pea website.