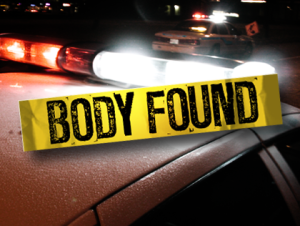 UPDATE 2:  The NRP are asking for help in identifying the body recovered. It is a white male, 5-10, 180 lbs. Wearing black/blue trunks and goggles. Call 410-260-8888
Need ID help: Body pulled from Weems Creek this am. White male, 5-10, 180 lbs. Wearing black/blue trunks and goggles. Call 410-260-8888

— Maryland NRP (@MDNRPolice) July 6, 2014
UPDATE:  Maryland Natural Resources Police have confirmed that the body was a white male and that they are not sure if this was any way connected to the SHA closure of the road for bridge maintenance. The bridge had been in an open position for work.
Authorities have recovered a body near the Weems Creek Bridge in Weems Creek.  Shortly before 11am this morning, police received a call about a possible body in the water near the bridge. The caller reported seeing what they thought was a human head.
Police, fire, and dive crews responded along with the Maryland Natural Resources Police who took command.  It was confirmed that a body was recovered and was subsequently transported to the Medical Examiner's office in Baltimore for identification and an autopsy.
There are no further details at this point.
Images below are courtesy of and copyright of Mike Hugg and used with permission. © Mike Hugg