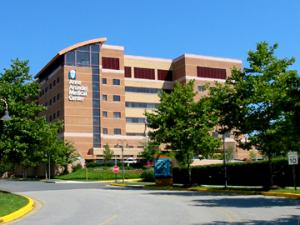 Anne Arundel Medical Center (AAMC) was recently honored on the national "Most Wired" hospitals and health systems list for a fifth time. AAMC was recognized for its use of technologies, such as electronic medical record tools that assist physicians, nurses, and patients communicating efficiently.
Hospitals & Health Networks sponsors the annual Most Wired Survey, an industry-standard benchmark study designed to measure the level of information technology (IT) adoption in U.S. hospitals and health systems, and is a useful tool for hospital and health system leadership to map their IT strategic plans. The 16th annual "Most Wired" hospitals had a few big things in common: patient engagement, robust electronic health record use, clinical analytics, and a commitment to leveraging health IT to improve outcomes, reduce costs and improve patient satisfaction.
"Using technology to connect patients and doctors helps make the most informed decisions about treatments, improves patient safety and the overall healthcare delivery process," says Barbara Baldwin, AAMC chief information officer.
AAMC has made a significant commitment in its use of an electronic medical record system. The emergency room and regional outpatient practices all share the same patient record, so health information goes wherever a patient goes. The care teams have access to medical history, medication lists, allergies, and lab and x-ray results. This system includes a patient portal called MyChart that enables patients anytime online access to review their medical information, contact their doctor's office with questions and request appointments and medication refills.
"We have found that coordinating care using this technology encourages patients to take ownership of and manage their health by using the clinical documentation and educational resources," adds Baldwin. "This 'Most Wired' recognition is an honor and proof of the vision and hard work to improve healthcare in our community."
Health Care's Most Wired Survey, conducted between Jan. 15 and March 15, 2014, asked hospitals and health systems nationwide to answer questions regarding their IT initiatives. Respondents completed 680 surveys, representing 1,900 hospitals, or more than 30 percent of all U.S. hospitals.
The July Hospitals & Health Networks cover story detailing results is available at http://www.hhnmag.com.
[do action="blackwall-hitch"/]
Category: LIFE IN THE AREA, NEWS