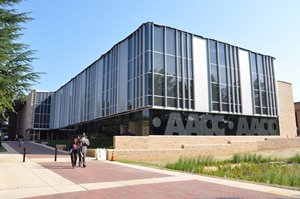 The Testing and Assessment Services at Anne Arundel Community College has received national certification for its compliance with professional standards in delivering quality testing programs. The certification assures test-takers that tests are administered in a manner consistent with national standards.
The National College Testing Association awarded Test Center Certification to AACC's Testing and Assessment Services based on a rigorous certification process that assessed the college's administration of testing programs to determine if the college met NCTA Professional Standards and Guidelines and whether the college used exemplary practices in its postsecondary testing. The certification is in place for five years and can be renewed by demonstrating compliance with national standards.
The NCTA is a nonprofit organization dedicated to the promotion of professionalism and high-quality service in administering tests in postsecondary test centers.
[do action="schuh"/]