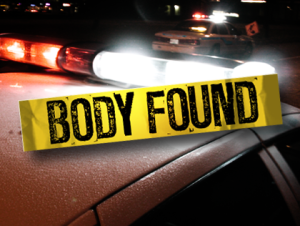 On Friday, February 28, 2014 at approximately 12:19 p.m., officers from the Southern District responded to the Bestgate Recreation Park located in the 700 block of Bestgate Road, Annapolis Maryland for an unattended death.  A citizen walking their dog discovered the deceased body of a white female lying in a ravine behind a sediment pond.
The deceased was identified as Diane Donati, 48 years old; an address is unknown at this time.
Anne Arundel County Criminal Investigation Detectives responded to investigate the incident.  Donati was fully clothed and dressed appropriately for cold weather and even had a blue blanket wrapped around her.  Due to the condition and location of the blue blanket it appeared she had draped it over her shoulders in an effort to keep warm.  Detectives are urging anyone who may have seen this Donati to contact Detective Regina Collier at 410-222-3417.
A forensic investigator from the Office of the Chief Medical Examiner responded to assist in the investigation.  Preliminary examination of  Donati revealed no outward signs trauma or foul play.  The investigation is ongoing.