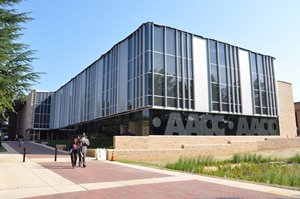 Women of all ages can get tips on ways they can increase their personal influence and inspire others at the all-day March 7 symposium, "Empowering Women Leaders," at Anne Arundel Community College.
Registration is needed by 5 p.m. Friday, Feb. 28. Download either a student or general public registration form from the AACC website, www.aacc.edu/studentlife/wes.cfm, fill it out and email it to Anthony Davis, [email protected] or fax it to 410-777-7044. Call Davis with questions at 410-777-2654. Registration costs $5 for students and $15 for the general public.
The keynote address features nationally recognized speaker, author and educator Nancy Hunter-Denney, who will discuss strategies for maximizing potential at work, in organizations, in the community and in relationships. Denney, who worked in higher education student affairs before starting her own speaking business, advises both nonprofit and corporate clients in addition to speaking at more than 900 college campuses.
Wrapping up the day will be a panel of local women leaders who will discuss "Making the Climb." Included on the panel are AACC President Dr. Dawn Lindsay, Victoria Bayless, president and chief executive officer of Anne Arundel Medical Center, Jacqueline Boone Allsup, president of the county chapter of the NAACP, County Executive Laura Neuman and Patrice A. Sulton, principal of Sulton Law Offices in Washington, D.C., who has received the Justice Thurgood Marshall Award for her commitment to civil rights, the John F. Evans Award for outstanding advocacy in her criminal defense clinic and the Pro Bono Award for her service to the community.
In addition, participants have a choice of four topics for each of two workshops that also present strategies for increasing a person's potential. A complimentary lunch is provided.
The event runs from 9:30 a.m. to 3:30 p.m. in the Cade Center for Fine Arts Room 219 on the Arnold campus, 101 College Parkway. Sponsored by the college's Office of Student Engagement and Women's Institute, the symposium is part of AACC's celebration of Women's History Month.
Category: Events, LIFE IN THE AREA, Local News, NEWS, OPINION