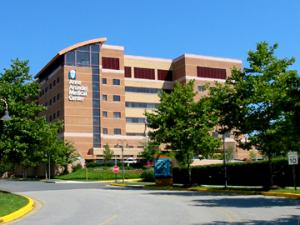 For unmarried and same-sex couples in Maryland, there are many unique legal issues to consider during the financial and estate planning process. While some aspects of financial and estate planning for married couples are similar to unmarried couples, many others are vastly different.  Due to legal, religious and societal issues, unmarried and same-sex couples also face real challenges to the execution of their wishes.  Additionally, same-sex couples who have recently become married under the new laws will need to update their estate and financial plans in order to best accomplish their goals.
To help "modern" families (unmarried and/or same-sex couples) navigate the intricacies of financial and estate planning,  Anne Arundel Medical Center's (AAMC) Foundation will host a complimentary wills and legacy planning event, complete with breakfast, on Saturday, March 29, from 8:30 to 11am.
"To prevent unintended results to their partner and family, it is critical for unmarried and same-sex couples to execute detailed and legally enforceable directives concerning the management of their finances and health care, and the distribution of their assets upon death," says Jan Wood, AAMC's Foundation president and chief development officer.
Estate planning attorney, Julie Schejbal, and wealth planner, Jacquelyn Boyer, who have experience and  specialize in planning for same-sex and unmarried couples, will spend the morning providing advice on the best way to plan for a healthy financial future.  David Afzal, MD, a family medicine practitioner who has a special interest in providing primary care to the LGBTQ community, will be available to answer any medical questions.
The event will be held at AAMC's Belcher Pavilion, 7th Floor, Doordan Institute, 2000 Medical Parkway, Annapolis, Md.
To register call 443-481-4747 or email [email protected].