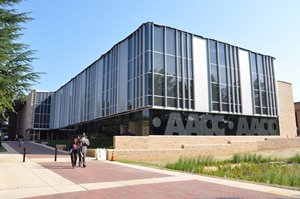 Travis Bonfigli of Crofton, who teaches part-time in the computer technologies department at Anne Arundel Community College, recently earned an industry certification as a Certified Wireless Network Expert (CWNE) after demonstrating his ability to design, install, configure, administer and troubleshoot wireless network systems on a national certification exam.
According to Certified Wireless Network Professional, Bonfigli is the 131st person in the world to earn that credential. A person earning the CWNE title has mastered protocol analysis, intrusion detection and prevention, performance and quality of service analysis and spectrum analysis and management. The CWNE is ranked third of the top 18 top information technology credentials by Network World and is recognized as one of the 10 most difficult certifications to obtain.
Bonfigli has more than 20 years as a technology professional, working now as team leader for the Borderless Networks Practice at the technology and security firm Force 3 Inc. At AACC, he teaches UNIX, Linux, networking essentials and Cisco technologies.
Category: Businesses, LIFE IN THE AREA, NEWS, OPINION