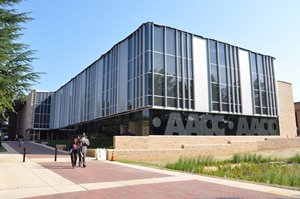 Women's History Month is celebrated at Anne Arundel Community College through art, film, performances and talks. For information about any of the events, visitwww.aacc.edu/womenshistorymonth.
Two exhibits are on display through March 31, with the exception of March 17-23 when the college is closed for spring break. "Art of Women" features the works of some of the most talented AACC artists working in a variety of media in the Pascal Center for Performing Arts Gallery. The second exhibit, "Girls Rising Globally: Empowering Girls Worldwide through Education," is on display in the Andrew G. Truxal Library.
"Girl Rising" is one film in a series of films this spring that focus on empowering girls globally that are sponsored by the AACC Women's Institute. This film follows several invincible girls worldwide as they overcome hardship and resistance to get the education that they know will change their lives. The free film will be shown from 12:30 to 2 p.m. March 13, in theHumanities Building Room 126. For information, visit www.aacc.edu/women/film.cfm or contact Carolin Woolson, associate professor of philosophy, at [email protected] or 410-777-7033.
Traditional performances at AACC's Women's History Month include Eve Ensler's "The Vagina Monologues" and "Soapbox Sisters," speeches from some of history's boldest, most courageous women. This year's showing of "The Vagina Monologues" is at 7 p.m. March 13 in the Robert E. Kauffman Theater of the Pascal Center for Performing Arts. Proceeds from the $8 admission are donated to the local YWCA's sexual and domestic violence prevention programs. "Soapbox Sisters" will be performed at 12:30 p.m. March 27 on the Quad of AACC's Arnold campus. For information on either performance, contact Woolson.
Confronting a patriarchal culture is the theme of two other free events, Hollaback Baltimore's "Street Harassment 101," a seminar that talks about patriarchal privilege in our daily lives, at 3:30 p.m. March 25. Then, at 6 p.m. that same day, feminist rock band War on Women, a hardcore punk rock band that takes on patriarchal culture with intelligence, righteous anger and humor, will perform a concert. Both events take place in the Humanities Building Room 112. For information, contact Richard Otten, [email protected].