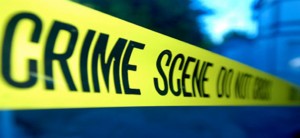 On February 7, 2014 the Anne Arundel County Police responded to the home of an off-duty Anne Arundel County Police Officer in the Brooklyn Park area of Anne Arundel County.
The officer parked his unmarked police vehicle in front of his home on February 6, 2014. When the officer returned to the vehicle on the morning of February 7, 2014, he discovered that someone had broken into the vehicle. The driver's side door and the trunk were both ajar.
The officer immediately noticed that a department issued Colt 223 rifle, a Sig Sauer SRT 40 caliber service weapon, ammunition and a ballistic vest were missing. The items were secured out of view in the trunk of the vehicle.
This incident remains under investigation. Anyone with information on this case is urged to call Metro Crime Stoppers and the Northern District Detective Unit at 410-222-6135.
Source: AACoPD