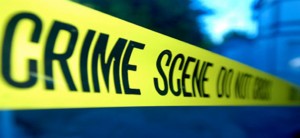 On February 7, 2014, officers from the Western District responded to the 1100 Block of Patuxent Road., for a report of a theft of two puppies.
Upon arrival, officers spoke with the owner of the puppies.  The complainant stated a man came to his home on February 5, 2014 to inquire about purchasing one of the blue pit-bull puppies; however, no sale was made.  On February 6, 2014, the victim discovered the puppies were missing from his property.  On February 7, 2014, the investigation led officers to the 8200 block of Dunfield Court in Severn where the puppies were safely located.  Two suspects were taken into custody and charged with two counts each of felony theft.  Charges are pending on a third suspect.
Suspects:
Suspect 1:  Ashley Thomas, 21 yoa, 8200 block Dunfield Court, Severn.
Suspect 2:  Tennese Koffa, 22 yoa, 8200 block Dunfield Court, Severn.
Source: AACoPD