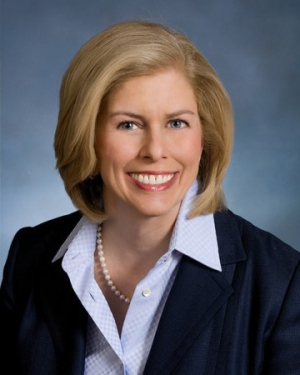 Laura Neuman announced the launching of her 2014 campaign for Anne Arundel County Executive with a Dawn to Dusk tour on Thursday, February 20, 2014, meeting with local residents and touring businesses throughout the county.
"Since stepping into this position one year ago this week, I have been focused on strengthening the county's economy, spending wisely so taxpayers can keep more of their hard earned money, and making the county government more responsive and transparent. I am proud of the tremendous accomplishments so far, but we have only just started the journey. As I prepare for my second year in office, I want to share my vision for the next few years with the county residents and business owners, and get input and feedback from the taxpayers, the retirees, the moms and dads, and everyone who has a vested interest in advancing Anne Arundel County and making it a better place to live and work."
Since entering office, Laura Neuman has strengthened the local economy by reversing the County's declining credit rating, streamlined government agencies to save hundreds of thousands of dollars in wasteful spending, directly confronted the untenable and unfunded healthcare liabilities to end the growing budget deficit, and protected lives by cutting the 911-response time in half without increasing costs.
With the Commission on Excellence report outlining clear changes that are vital in Anne Arundel, Laura will travel from Pasadena to South County to Annapolis, exploring concerns of residents and business owners while discussing some of her initiatives and ideas for implementation.
Explained campaign manager Ryan Terrill, "While traditional politicians like to host one big event, essentially a campaign rally, as a campaign kick-off, Laura nixed that idea immediately. She didn't want to make people travel from all parts of the county to see her, and she wanted to continue visiting with the Anne Arundel residents, getting out into the community as she has done for a year. Accessibility is one of her key concerns – she has to govern from within the people, not from afar. And we couldn't pick just one part of the community. It is clear that Laura is here to serve the whole county. This campaign kick-off, celebrating the accomplishments of her first year in office, is "Laura Neuman as usual" – caring about the people, getting into the local businesses to see where they are struggling, and rolling up her sleeves to get the job done right."
Schedule
7:00a.m.        Meeting with Constituents – Double T Diner, Pasadena
8:10a.m.        Business Tour – Maisel Brothers, Glen Burnie
9:05a.m.        Meeting with Constituents – Honey Bee Diner, Glen Burnie
9:55a.m.        Filing for Candidacy – Board of Elections, Glen Burnie
11:05a.m.      Meeting with Constituents – Adam's Ribs, Severna Park
12:00p.m.      Speech as County Executive (Not a campaign event) Elks Lodge, Edgewater
1:15p.m.        Business Tour – Homestead Gardens, Davidsonville
2:35p.m.        Business Tour – Robert Andrews Salon & Spa, Gambrills
4:00p.m.        Business Tour – Christopher's Fine Foods, Shady Side
5:30p.m.        Open House – Almgren House, Annapolis