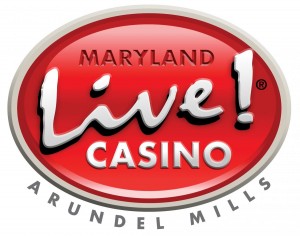 Maryland State Police have charged two people from Virginia and are seeking two others in connection with their use of fraudulent casino chips in unrelated incidents at an Anne Arundel County casino last month.
Those charged are identified as Rosa A. Nguyen, 36, and her husband, Vuong Q. Truong, 37, both of Annandale, VA. Nguyen is charged with one count of theft between $1,000 and $10,000, and two counts of conspiracy to commit theft between $1,000 and $10,000. Truong is charged with four counts of committing a theft scheme and one count of conspiracy to commit theft. A court commissioner issued criminal summonses for both and they were served on February 19, 2014. Both signed the summonses, which is not an admission of guilt, but indicates their consent to appear in court.
The investigation began January 20, 2014, when Maryland State Police Criminal Enforcement Division investigators were called to the Maryland Live! Casino in Hanover, for a report of counterfeit poker chips being disseminated in the casino. Officials at Maryland Live! reported they had descriptions of four suspects who had passed counterfeit $100 poker chips on two occasions.
Maryland State Police investigators enlisted the assistance of the Maryland Coordination and Analysis Center, the Virginia State Police, and Homeland Security Investigations. Their investigation resulted in the issuance of search warrants that were served by Virginia State Police on February 19, 2014, in the Northern Virginia area. Further investigation revealed Rosa Nguyen allegedly purchased $150,000 worth of counterfeit casino chips via the Internet for $12,000. The chips were then altered to appear similar to Maryland Live! Casino chips.
Investigators learned many of the counterfeit chips had been discarded by one of the suspects in Lake Accotink, in Springfield, VA, not far from the suspects' home. Fortunately for police, the chips floated. Investigators were able to recover about $115,000 worth of the counterfeit casino chips from Lake Accotink.
Police are seeking charges against two additional suspects in an unrelated case of fraudulent chip use at Maryland Live! Investigators believe these two suspects, a boyfriend and girlfriend also from Northern Virginia, obtained $1 chips from a West Virginia casino and altered them to appear as $100 chips from Maryland Live! The investigation is continuing.
Source: MSP