Jing Ying Institute of Kung Fu & Tai Chi Celebrates Lunar New Year (Arnold, MD) – Jing Ying Institute of Kung Fu & Tai Chi will celebrate the upcoming Lunar New Year with a month of free and low-cost workshops.
In 2014, the Lunar New Year begins on Friday, January 31, and the celebration lasts for 15 days. People around the world ring in the Lunar New Year with celebrations of feasting, family reunions, and other festivities.
Each year, Jing Ying Institute celebrates the new year by hosting a variety of free and low-cost workshops that are open to the public. Because they have so many activities, Jing Ying will spread the event over the course of a month (January 31-February 28).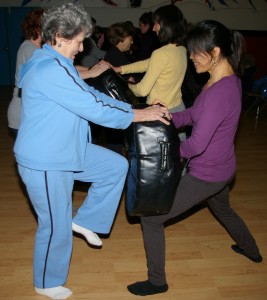 They will usher in the "Year of the Horse," with classes on Chinese calligraphy, tai chi, qigong, kung fu, feng shui, tea tasting, and much more. A workshop with Emma Cruse of The Arion Center in Annapolis will focus on the therapeutic aspects of the human-horse relationship.
Their open house, on Saturday, February 8, will feature live music, lion dancing, tai chi & kung fu demonstrations, food, children's crafts, prizes, and free giveways.
A detailed schedule with dates, times, descriptions, and online registration is available at www.JingYing.org or call 410-431-5200.