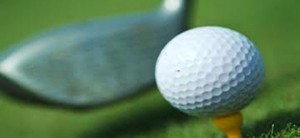 Register today for the Annapolis Rotary Club's Patriots Tournament at The Lakes course at Queenstown Harbor on June 9. Only 72 spaces are available for the golf event benefiting Warrior Events, the Connected Warrior Foundation, the Cystic Fibrosis Foundation, the Partnership for Housing Foundation, the Kevin E. Reichardt Foundation and Rotary Club of Annapolis Foundation.
This is a fun event different from any other charity tournament participants have played, says Ron Baradel, chairman. It includes two person teams, two flights, handicap placement and scoring. It starts with best drive and then each player plays his or her own ball to the hole. The top three teams from each flight play a nine-hole "alternate shot" mini-tournament to determine the championship team.
An on-line auction is being held from May 26 through June 13. For details, visit the auction host site at www.biddingforgood.com.
Registration forms can be obtained by visiting www.annapolisrotary.org and clicking on the link just below the flyer for the tournament or by sending an e-mail to [email protected].