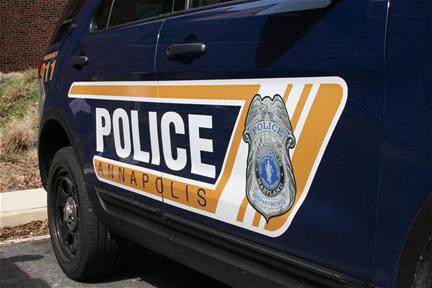 Chief Michael Pristoop announces the formation of a new team of police officers tasked with helping neighborhoods fight crime.  This new team, the Neighborhood Enhancement Team or NET, consists of five police officers, including a sergeant.
The goals of NET are to help the community solve problems, maintain positive citizen/police relationships, increase police visibility, and conduct enforcement.  The team's initial deployment area will be the Housing Authority of the City of Annapolis communities of Harbour House and Eastport Terrace.
NET will fall under the supervision of the Commander of Special Operations.  The team is based on the "Safe Streets" model used in Boston which recognizes that violent crime is concentrated in a few small areas.  Officers will work very closely with the community to help identify and resolve problems.  The team will be proactive and flexible, enabling deployment and problem-solving strategies.  By concentrating the officers' efforts in these areas, largely on foot patrol, the Annapolis Police Department hopes to improve neighborhood safety.
"I strongly believe foot patrol is an effective crime fighting strategy that is proactive and enhances police visibility," said Police Chief Michael Pristoop.  "But NET will be more than that.  It should be a long-term approach to help build bridges and improve police-community trust.  Officers will be within reach of and known to the community.  Eastport is our first neighborhood for this initiative, but others may follow."
Source: APD