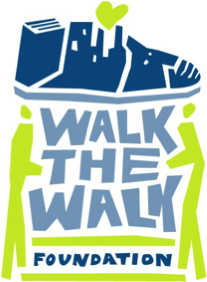 The holiday season has begun as the days become shorter and as the festive music begins to play in every shopping mall, coffee shop & grocery store around. This time each year Walk The Walk Foundation focuses their efforts into making this holiday memorable for all, especially those in less fortunate situations.
Walk the Walk Foundation's annual Walk of Christmas is in full swing as they recruit donors to sponsor children & buy gifts, bikes, books & gift cards. They work with the county to find the families in need and also partner with local organizations to help create the cycle of giving within the community.
A big part of the Walk of Christmas is the distribution site where the families can come to pick up their Christmas gifts.  This year Walk the Walk Foundation is partnering with the following Churches & organizations in order to sponsor the children, and to host the distribution sites: Annapolis Area Christian School in Severn, Bay Area Community Church in Crownsville, Jenkins Memorial Church in Pasadena, and Downtown Hope in Annapolis.
Walk The Walk Foundation provides many opportunities for volunteers of all ages. For more info or to get involved contact [email protected] .