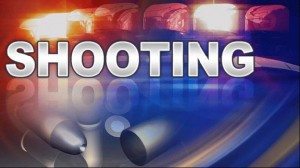 On Tuesday, November 26, 2013 at approximately 2352 hrs, officers from the Anne Arundel County Police Department's Western District responded to the area of Russett Drive West and Ridgemoor Drive (Community of Russett Green) in Laurel, Maryland for a reported shooting.
Upon arrival, officers found paramedics performing life saving techniques on a black male subject.  The black male subject was found to be twenty-three years of age and had sustained several gunshots to his upper torso and was subsequently declared deceased.  Two witnesses were located and transported to the Criminal Investigation Division for interviews.  Detectives from the Criminal Investigation Division are currently attempting to make notification to the next of kin.
Detectives are actively working the investigation.  Although the motive has not been established, this does not appear to be a random act.
Suspects: Unknown at this time.
If anyone has information about the above incident, please contact Detective J.Marelle #1032 of the Homicide Unit at (410) 222-3463.
Source: AACoPD