Three of Maryland Hall's Resident Companies—the Annapolis Opera, the Annapolis Symphony Orchestra and Ballet Theatre of Maryland—are collaborating to present a "Maryland Hall Family Subscription Series" to encourage families to discover the arts and make the arts accessible and affordable for local families.  The Family Subscription Series will allow patrons to easily purchase a discounted package of three family performances taking place in early 2014 at Maryland Hall.  Tickets to the performances series make great holiday gifts!
Sponsored by Franklin Toys, the Family Subscription Series includes tickets to:  The Lost Elephant, The Magic Flute, and Storybook Theatre for the one-time, discounted price of $30/person (plus a $5 subscription package fee). This package represents total savings of nearly 30% off the face value of tickets to all three performances.  Subscriptions are on sale now and may be purchased on-line at www.marylandhall.org or by calling the Maryland Hall Box Office at 410-280-5640.  Each performance in this series is designed for the entire family to enjoy.
Family Subscription Series Shows:
Annapolis Opera
The Magic Flute
Saturday, February 1, 2014 at 10:30 am
Annapolis Opera is excited to partner with Towson University for a "futuristic" take on Mozart's beloved fairytale, "The Magic Flute." The performance blends myth, enchantment, and the fight between good and evil to deliver the life-affirming message that love conquers all.  Recommended for ages 8 and up.
Annapolis Symphony Orchestra
The Lost Elephant featuring Dan Kamin
Saturday, February 8, 2014 at 3:30 pm
Elmer the Elephant has escaped from the zoo, but the zookeeper is determined to track him down! Dan Kamin creates a jungle full of animals out of a few simple props and actions choreographed precisely to the music. This program is guaranteed to captivate even the youngest children, introducing them to classics like Flight of the Bumblebee and William Tell Overture, along with great short pieces by Stravinsky, Shostakovich, Handel and others. Families are encouraged to attend "Meet the Musicians" session at 4:30 pm and learn about the different instruments. Recommended for ages 4 and up.
Ballet Theatre of Maryland
Storybook Theatre
Sunday, April 13, 2014 at noon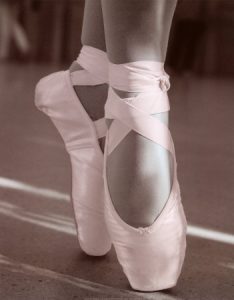 Storybook Theatre is Ballet Theatre of Maryland's exploration of literature and history through the language of dance. Young audiences will experience a literary classic like Alice in Wonderland in a nutshell, where they will embark on Alice's adventures in Wonderland meeting such whimsical characters as the Mad Hatter, the March Hare, Tweedle Dee and Tweedle Dum, the Cheshire Cat, the Queen of Hearts and the White Rabbit.  Children will also romp through time where they will engage in swashbuckling sword fights with colonial pirates, and follow the escapades of Crimson Kate and her young stowaway friend on their quest to defend Kent Island and discover the location of Claiborne's hidden pirate treasure. This pocket version of Pirates of the Chesapeake is a comedic spoof based on the actual acts of piracy on the Chesapeake Bay in early 17th century Colonial America. Storybook Theatre will delight boys and girls as they gain "Access to the Classics" through literature, history and the magic of dance.
Maryland Hall is located at 801 Chase Street, Annapolis, MD  21401.  For tickets or more information go to:  www.marylandhall.org or call 410-280-5640.