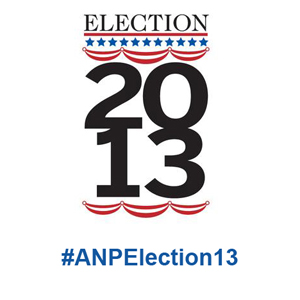 UPDATE:  The Ward 7 malfunctioning machine was just fixed and the results are updated.  Pfeiffer won the ward and Cohen lost it by 34 votes.  All votes are now in and Cohen trails Pantelides by 84 votes city wide.
UPDATE: With all wards counted, Annapolis will need to wait until Thursday to find out who the next mayor of the City will be. Currently there are 50 votes separating the candidates with challenger, Mike Pantelides in the lead.  However, a malfunctioning machine in Ward 7 has resulted in votes not being reported (the votes were recorded, the malfunction involves getting the recorded votes off of the memory card to report them) so precinct 17 is still up in the air. We predict that Mayor Cohen will pick up a few votes there, but it is unlikely that it will put him in the lead. At 6pm, that precinct reported 440 votes cast–211 democrat, 157 republican, and 72 other.
There were 372 absentee ballots sent out, but voters have until midnight tonight to postmark them and return them.  Additionally, there are many provisional votes which need to be counted. This process is scheduled for Thursday.
Provisional votes are paper ballots issued to people that were unable to vote electronically. Reasons for a provisional ballot might include showing up at the wrong poll (an aldermanic candidate might be disqualified if wrong ward), the MVA did not update the voter registration rolls, a person's identity was challenged, a person cannot be found on the voter rolls.
Stay tuned Annapolis! 
UPDATE:  We spent the afternoon walking around to all the polls. We ran into Mayor Cohen at Maryland Hall and Mike Pantelides at the old Annapolis Recreation Center. Both were out pressing the flesh and asking for votes.  While Cohen's campaigning style was rather subdued, Pantelides was out in front. He had supporters with giant signs at the polls and we spotted several trucks with billboards cruising the city.
As expected, Wards 1,2 and 8 all had a decent turnout. At 2pm, Ward 1 has a solid 19% turnout. Ward 2 at the same time had 17%. Ward 8, also at 2pm, was very strong with about 22% between the two precincts.  In 1 and 2 the democratic turnout was more than double the republican. In Ward 8 it seemed that the gap was a lot closer.
Wards, 3, 4, and 5 (which are critical to Cohen) were very light shortly after noon with turnouts in the low teens.  Ward 7 also had a ver low turnout with 12%.
Ward 6 is the hotspot for any number of reasons and may very well play a pivotal role in this election. The Ward is notoriously a low-turnout ward and at 3pm, the Eastport Community Center had seen a 21.5% turnout. The precinct at the Mt. Moriah Church was considerably lower with 11.8% which is more typical of the way the ward votes.  The Eastport Community Center also has fewer registered voters. This indicated that this precinct is very engaged.   In that precinct, there are 961 registered voters. 588 are democrats, 181 are republicans, and 192 are independent or registered with another party.  At 3pm, there were 141 democratic votes cast representing 24%.  Civic Activist, and Kirby volunteer, Cynthia Carter was spotted brining people to the polls in her car.  
We will be on WNAV 1430 (AM) tonight at 7pm with Professor Dan Nataf and Barbara Cox to discuss the elections.  Please tune in.
This page will tally the election results for the City of Annapolis as residents go to the polls to select a Mayor, and 4 aldermen. 4 aldermanic seats have no challenger.
The results we post will be obtained directly from the polls but are not final. The results are from electronic voting and do not include any provisional or absentee ballots which have been cast.
Annapolis Election Results - November 5, 2013
| CANDIDATE | VOTES | PERCENTAGE |
| --- | --- | --- |
| Mayor | | |
| Joshua Cohen (D) | 3644 | |
| Mike Pantelides (R) | 3728 | |
| Alderman Ward 1 | | |
| Joe Budge (D) | 780 | |
| Allen Furth (R) | 579 | |
| Alderman Ward 2 | | |
| Fred Paone (R) | 760 | |
| Kurt Reigel (D) | 709 | |
| Alderman Ward 3 | | |
| Rhonda Pindell Charles (D) | 574 | |
| Alderman Ward 4 | | |
| Sheila Finlayson (D) | 277 | |
| Alderman Ward 5 | | |
| Jared Littmann (D) | 554 | |
| Alderman Ward 6 | | |
| Kenny Kirby (D) | 317 | |
| Steven Conn (I) | 260 | |
| Alderman Ward 7 | | |
| Ian Pfeiffer (D) | 433 | |
| James Clenny (R) | 269 | |
| Alderman Ward 8 | | |
| Ross Arnett (D) | 993 | |
It will be interesting to compare my predictions on the races made on November 1 with the actual ones. I predicted the Mayor's race would be won by Cohen with 4,409 votes to Pantelides' 3,818.

November 1 prediction: https://www.eyeonannapolis.net/2013/11/01/annapolis-election-2013-who-will-win-why/
Category: NEWS