There's a lot that's new in Annapolis and Anne Arundel County, Maryland this fall and winter. Below is a sampling of some of the latest attractions and experiences that beckon travelers in the months ahead. For a complete listing, visit the Annapolis and Chesapeake Bay website at www.VisitAnnapolis.org.
What's New with Events
Annapolis Boat Shows – Annapolis Boat Shows has launched a mobile app designed to streamline ticket purchases and make it easier for smart phone users to explore new offerings at the 2013 U.S. Powerboat and U.S. Sailboat Shows. iPhone, iPad and Android smart phone users can download the app to buy tickets, review the show schedule, and explore parking and travel details. The app also allows users to explore exhibitor lists, review products for sale, and see show layouts. The Annapolis Boat Show Mobile App is available for download from Google Play Store and the iTunes App Store. 410-268-8828, www.usboat.com.
Annapolis Boat Shows – Annapolis Boat Shows is changing hands. On September 6, Boat Shows' General Manager Paul Jacobs announced that he and a team of four local business owners have a contract to purchase the Boat Shows from C. Edward Hartman, II. Jacobs' team consists of Sheila Jones, current Show Manager; Peter Trogdon, of Weems and Path; Bob Crain, of Applied Lighting; and Mary Ewenson of SpinSheet and PropTalk Magazines. The sale is expected to be completed in December 2013. Under the new ownership, Jacobs will continue as General Manager. Now in its 42nd year, the Powerboat Show was the first in-water show of its kind, and the U.S. Sailboat Show, now in its 44th year, is the largest sailboat show in the world. 410-268-8828, www.usboat.com.
Commodore John Barry Memorial Dedication – The U.S. Naval Academy and members of the Ancient Order of Hibernians will honor the first commissioned officer in the U.S. Navy during the dedication of a Commodore John Barry Memorial and a John Barry Memorial Gate at the Naval Academy on Saturday, May 10, 2014. The first part of the memorial was erected in January 2012 when an arch was placed over the Commodore John Barry Gate. An eight-foot-tall granite and bronze memorial will stand just inside the gate, and the area will be known as Barry Plaza. A native of Wexford, Ireland, Barry was a hero in the War of 1812.

First Annual Annapolis Brokerage Show – U.S. Yacht Shows, Inc.'s 1st Annual Annapolis Brokerage Show will be held at St. Mary's Cove, just inside the bridge on Spa Creek October 3-6. Run concurrently with the U.S. Powerboat Show, the first of its kind show will promote the sail of previously owned boats of all kinds. The price of admission to the U.S. Powerboat Show also covers admission to the Annapolis Brokerage Show. Buses, eCruisers and water taxis will ferry attendees between the two events. 410-268-8828, www.usboat.com.
Homestead Gardens – New this year, Homestead Garden's Fall Festival will feature a Homestead Barnyard. It will include goats, chickens, miniature donkeys and a few surprise animals. As always, the festival will offer face painting, a jumping pillow, pony rides, hayrides, a three and a half acre corn maze, live music and the pumpkin patch express. The Fall Festival runs Saturdays and Sundays through October 27. 410-798-5000, www.HomesteadGardens.com.
Military Bowl in Annapolis – The Military Bowl presented by Northrop Grumman and benefitting the USO will take place at the U.S. Naval Academy's Navy-Marine Corps Memorial Stadium in Annapolis on December 27, 2013 at 2:30 p.m. This will be the first bowl game ever played in Annapolis. It will air nationally on ESPN. The first five editions of the Military Bowl were played at RFK Stadium in Washington, DC. The event matches teams from the ACC and Conference USA. 202-776-2509, www.militarybowl.org.
Oil Painters of America Eastern Regional Exhibition – For the first time ever, Oil Painters of America (OPA) will be bringing its annual Eastern Regional Exhibition to Annapolis October 18-20. McBride Gallery on Main Street will be hosting the juried exhibition featuring the work of more than 95 of today's leading East Coast Artists. Plein air painting events are expected to take place around Annapolis on each of the three days. Art talks and painting demonstrations are slated for Saturday, October 19, at McBride Gallery. The show opening, complete with an opportunity to meet OPA artists, and awards ceremony will take place on Sunday, October 20, at McBride Gallery. All of the events are free and open to the public. 410-267-7077, www.mcbridegallery.com.
U.S. Sailboat Show Features Vacation Basin – Individuals attending the October 10-14 U.S. Sailboat Show in Annapolis are invited to get a head start on planning future vacations by visiting the "Vacation Basin." Located in the heart of the Sailboat Show, the show within a show is dedicated to chartering as well as planning travel and vacations on the Chesapeake Bay and exotic island locations. Boat show attendees will have the opportunity to meet with representatives from charter companies from around the world, explore fractional ownership and take advantage of discounts offered for reserving at the show. 410-268-8828, www.usboat.com.
What's New with Attractions
Historic London Town and Gardens – A new "Green Roof" debuted at Historic London Town and Gardens in July 2013. The ground level roof sits atop London Town's underground museum. Made from load bearing plants, the roof is part of London Town's Visitors Center. Atop the handicap accessible Green Roof are picnic tables for visitors to enjoy. 410-222-1919, www.historiclondontown.com.
Live Arts Maryland – Music lovers who enjoy the free Thursday night Live Arts Maryland performances at St. Anne's Church in Annapolis will find it easier to plan in advance for the concerts. For the first time in the series' 12-year history, its schedule of performances was fully outlined in advance of the season's kickoff in September 2013. The 6:00 p.m. free concerts last about an hour.410-263-1906, www.liveartsmaryland.org.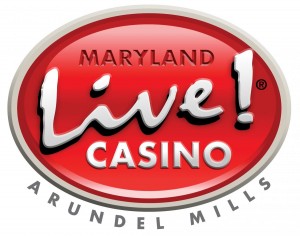 Maryland Live! Casino – Live action poker is now among the gaming options at Maryland Live! Casino. Since August 2013, the casino has been the home of a 14,800 square foot poker room, one of the largest in the Mid-Atlantic region.It includes 52 tables, varied limits, high-profile partnerships and tournaments. The addition of poker raises Maryland Live's table count to 174. 443-842-7000, www.marylandlivecasino.com.
Rams Head Center Stage – Meeting planners who want to bring their clients close to the gaming action can now choose Rams Head Center Stage at Maryland Live! Casino. In June 2013, Maryland Live announced the venue offers premium space fortraditional business meetings, educational lunches and cocktail receptions. Rams Head Center Stage can accommodate up to 500 guests with more than 4,500 square feet of versatile floor space. 443-445-2931, [email protected].
Terrapin Adventures – In August 2013, Terrapin Adventures introduced a new group event, "Zip 'n Sip." The package is designed for bachelorette parties or a girls' night out. It includes games and challenges on a low rope course, a ride on a 330' zip line, use of the three-seat giant swing, wine and finger foods. 301-725-1313, www.terrapinadventures.com.
Watermark Cruises – Groups with their own transportation are invited to tap into Watermark Cruises' newCoach and Stroll tour. Announced in July 2013, the tour is designed for individuals who prefer limited walking. It includes an inside tour of the Maryland State House, a driving tour of Annapolis' Historic District and World War II Memorial and a walking tour of the U.S. Naval Academy. Watermark plans to launch three additional tours in 2014: a May Day Basket Tour, a Secret Garden Tour in June and a Chesapeake Schooner Race tour in October. 410-268-7601, www.watermarkcruises.com.
Wegmans Eat Well, Live Well Passport to Family Wellness Program – The Anne Arundel County Department of Recreation and Parks and the Friends of Anne Arundel County Trails launched a program called Wegmans Eat Well, Live Well Passport to Family Wellness in May 2013. It highlights 25 historic locations and points of interest along county running and biking trails. Interested individuals can pick up the "passports" at Wegmans in the Waugh Chapel Towne Center or at a Department of Recreation and Parks visitors center. 410-222-7000, www.aacounty.org/recparks.
What's New with Restaurants
Annapolis Market House – The historic building across from City Dock officially re-opened its doors during a grand opening celebration in September 2013. The Market House went through extensive renovations, and most of its eight vendors opened individually throughout the summer. New tenants include: Amsterdam Falafelshop, Annapolis Organic Market, Carl's Corned Beef Company & Delicatessen, Firenzes Gelateria and Cafe, Good Life Smoothie Bar, Hard Bean Café, Midship Fresh Bar, and Yellowfin Seafood-Sushi-Oyster Bar. 410-216-9001, www.markethousemerchants.com.
Annapolis Sidewalk Cafes – Individuals who enjoy a late night snack under the stars will get to linger a little longer on the outside patios of their favorite Annapolis restaurants thanks to the passage of a city ordinance that allows sidewalk cafes to remain open until 30-minutes before the restaurant's closing time. Before the ordinance took effect in June 2013, the establishments had to close their outside eating areas at 11:00 p.m. The new ordinance will remain in effect until June 1, 2014, unless action is taken to make the change permanent. 410-263-7997, ext. 7829, www.annapolis.gov.
Chick & Ruth's Delly – Individuals craving fresh-baked doughnuts can now find them at Chick & Ruth's Delly on Main Street in Annapolis. Owner Ted Levitt got the recipe from a retired baker and life-long friend of his father. Ted has been making doughnuts using the 60-year-old recipe since June 2013.410-269-6737, www.chickandruths.com.
Factors Row Restaurant – This New American restaurant opened on Main Street in Annapolis in May, 2013. Factors Row focuses on sourcing food honestly and locally. Curious diners need only look at the menu to see who is producing their ingredients and where they are coming from. Chef Keith Long who worked most recently at 208 Talbot in St. Michaels and Brasserie Brightwell in Easton, Maryland focuses on re-imagining familiar dishes to deliver the unexpected. 410-280-8686, www.factorsrow.com.
Libations Bistro – Owners of The Severn Inn in Annapolis opened Libations Bistro in Millersville on October 1, 2013. The 9,000 square foot restaurant at the Severna Park Gateway is a modern American tavern specializing in casual comfort food. Its chef and general manager, Philip Sokolowski, served as executive chef at the Severn Inn from 2006 to 2013. 410-987-9800, www.libationsmd.com.
Miss Shirley's Café – Fall 2013 brings a new menu to Miss Shirley's Café. Changed semi-annually, the fall menu features pancakes and stuffed French Toasts of the month. The restaurant offers flavors of the season combined with southern influenced dishes with a Maryland twist. 410-268-5171, www.missshirleys.com.
Moorings The Kettle – A May 2013 ribbon cutting marked the opening of a new restaurant, Moorings The Kettle, just one block from the pedestrian entrance to the U.S. Naval Academy. Located at the intersection of Randall and Prince George Streets, the restaurant specializes in soups, sandwiches, small plates and desserts. 410-267-6568, www.mooringsthekettle.com.
The Prime Rib – In April 2013, The Prime Rib at Maryland Live! Casino announced its new after-hours menu. Among other things, the new Prime Rib after Hours menu includes The Prime Rib Burger, seared tuna tacos and shaved prime rib Panini. The new menu is available Fridays and Saturdays from 11:00 p.m. to 2:00 a.m. 443-445-2970, www.marylandlivecasino.com.
Rams Head Tavern – There's a new beer on tap at Rams Head Tavern. Released in July 2013, Victory Lager is a full-bodied, unfiltered steam beer that presents a silky malt flavor with caramel and honey notes reminiscent of a beer our forefathers most likely enjoyed in colonial taverns. 410-268-4545,www.ramsheadtavern.com/annapolis.
Sky Azure – Located at BWI Thurgood Marshall Airport's Observation Gallery, the 800-square-foot Sky Azure cocktail Lounge opened in July 2013. The food and beverage concession offers small plates along with a wide selection of local craft beers, international wines and hand-crafted cocktails. Sky Azure is available for private party rentals. The Observation Gallery is located pre-security on the upper level of the airport between Concourses B and C. 410-850-4846, www.bwiairport.com.
What's New with Services
Amtrak – Amtrak upgraded its AmtrakConnect cellular-based Wi-Fi service to 4G on its Northeast Regional trains in summer 2013. AmtrakConnect is being provided to passengers at no additional cost. 1-800-872-7245, www.amtrak.com.
BWI Thurgood Marshall Airport – Spirit Airlines launched two new non-stop routes from BWI Thurgood Marshall Airport in April 2013. The airline now offers direct service from BWI to Myrtle Beach, South Carolina and to Las Vegas, Nevada. 410-859-7111, www.bwiairport.com.
BWI Thurgood Marshall Airport – Since May 2013, passengers at BWI Thurgood Marshall Airport have been taking advantage of a new security checkpoint and a secure connector between concourses B and C. The new checkpoint serves concourses C, B and A. American, Spirit, and Southwest Airlines all operate from concourse C. The new checkpoint is the largest at BWI. It offers nine lanes for the Transportation Security Administration to screen passengers and inspect carry-on items. 410-859-7111, www.bwiairport.com.
BWI Thurgood Marshall Airport – BWI passengers have been enjoying direct post-security access between Concourses A, B and C thanks to a new airside connector that opened in April 2013. The new B/C connector allows for easy passenger access between the 14 airline gates on Concourse C with the 26 gates on concourses A and B. 410-859-7111, www.bwiairport.com.
BWI Thurgood Marshall Airport – BWI's new and improved Observation Gallery reopened in July 2013. The upgrades include charging stations, a 28-foot-tall sounding rocket from NASA and a half-sized model of the Johns Hopkins University Applied Physics Laboratory's Solar Probe Plus spacecraft. The gallery now features the 800 square foot Sky Azure cocktail Lounge. The food and beverage concession offers small plates along with a wide selection of local craft beers, international wines and hand-crafted cocktails. It is available for private party rentals. The Observation Gallery is located pre-security on the upper level of the airport between Concourses B and C. 410-859-7111, www.bwiairport.com.
BWI Thurgood Marshall Airport – In July 2013, Maryland Governor Martin O'Malley announced a $125-million three-year plan to further improve BWI Thurgood Marshall Airport. The multi-phase development will include: constructing a new secure connector between Concourses C, D and E; creating a new security checkpoint to serve domestic and international travelers; and configuring airline gates to support additional international flights. 410-859-7111, www.bwiairport.com.
Crossfit Old Bay – Opened in April 2013, the new Crossfit Old Bay facility on Moreland Parkway in Annapolis keeps workouts short, fun – and intense. They take the most efficient movements from sports to help athletes of all levels. The 8,100 square foot physical fitness training facility uses gymnastics, weightlifting, calisthenics, kettle bell training, running, jumping, rowing and even tire flipping. They offer group classes in strength and conditioning using the "old school" method of human power over machine power for all age levels. 410-267-5906, www.crossfitoldbay.com.
Downtown Parking Meters – Visitors to Annapolis no longer have to fumble for change to feed parking meters along West Street and throughout the Historic District. That's because the City replaced the 384 meters serving this area with SmartMeters in August 2013. The meters accept coins and credit cards. With the new meters, the metered parking rate was increased from $1 to $2 per hour, with a two-hour parking limit. Individuals using credit cards have the option of paying for minutes or hours, just as they do with coins. The new meters are solar powered and provide data to evaluate parking trends and patterns. 410-263-7964, ext. 6004, www.ipsgroupinc.com/annapolis.
New Bike Lines –Bicyclists soon will find it easier to peddle along Bay Ridge Avenue in Annapolis. In fall 2013, the City of Annapolis plans to install Shared Use Lanes along the section of Bay Ridge Avenue from Victor Parkway to Forest Drive. The new bike lanes will connect Eastport to Quiet Waters Park and the Annapolis Neck Peninsula. 410-263-7964, ext. 6004, [email protected].
New Electric Charging Station – In August 2013, the City of Annapolis unveiled its first street-based electric charging station in front of Rams Head Tavern on West Street. It will supply power for tour buses and electric-powered vehicles that park in front of the restaurant. The City has two additional electric vehicle charging stations at the Knighton Garage a few blocks away. The street-based charging station is designed to cut down on engine noise and exhaust fumes that are sometimes caused by musician tour buses that park in front of Rams Head Tavern. 410-263-7964, ext. 6004, www.ipsgroupinc.com/annapolis.
SPCA of Anne Arundel County – In July 2013, the SPCA of Anne Arundel County launched a Pet-friendly Annapolis campaign that makes iteasier than ever for dog owners to locate dog-friendly stores, restaurants and businesses in Annapolis. Individuals can identify pet-friendly businesses and map out where they want to go with their four-legged friends before they ever leave home by visiting www.aacspca.org/pet-friendly-campaign.  410-268-4388 ext. 121
Valet Parking – InJuly 2013, the City of Annapolis launched a pilot program to increase parking capacity at its Noah Hillman Parking Garage at 145 Gorman Street. Under the "Park Easy" initiative, city contractor Towne Park is offering valet parking on the ground level of the garage on weekends and during special events through the October Boat Shows. Valet parking allows Towne Park to put more cars on its lower deck, freeing up room for as many as 60 more vehicles. If the program is successful, the service may be expanded to other city owned garages. 410-267-6111, www.townepark.com.
Weekend MARC Train Service – On December 7, 2013, the Maryland Transit Administration plans to begin offering weekend MARC train service between Baltimore and Washington, DC. The trains will make nine Saturday round trips and six Sunday round trips between Penn Station in Baltimore and Union Station in Washington. The service is expected to be especially appealing to international travelers touching down at BWI Thurgood Marshall Airport in Anne Arundel County. About 45-percent of BWI's business comes from the Washington region. 410-539-5000, www.mta.maryland.gov/marc-train
What's New with Accommodations
Aloft BWI Hotel – The Chesapeake Arts Center in Brooklyn Park has teamed up with the Aloft BWI Hotel to present monthly art exhibits and Meet the Artist receptions. Launched in September 2013, the works of a new artist will be on display in the hotel's main lobby each month. The exhibits will culminate with a Meet the Artist reception each month. 410-636-6597, www.Chesapeakearts.org.
Holiday Inn Baltimore BWI Airport – Formerly the Comfort Suites BWI Hotel, the property underwent extensive renovations and opened as the Holiday Inn Baltimore BWI Airport in May 2013. The 163-room property features a new lobby and restaurant serving breakfast, lunch and dinner. The hotel also offers 288 square feet of meeting space and a warm and comfortable homelike atmosphere. 410-684-3388, www.holidayinn.com/bwiarptarea.
Hyatt Place BWI Airport – In April 2013, Hyatt Place reinvented its complimentary breakfast. Instead of the traditional continental breakfast, the property is featuring its "a.m. Kitchen Skillet." The expanded breakfast features a changing menu of hot breakfast sandwiches complete with low-carb options. Patrons can take advantage of additional hot items including waffles, pancakes and cinnamon French toast. Traditional complimentary breakfast items including fresh baked pastries, sourdough and multigrain breads, oatmeal, yogurt and fresh fruit are also available. 410-859-3366, www.baltimorebwi.place.hyatt.com.
The Inn at Herrington Harbour – In Summer 2013, The Inn at Herrington Harbour began offering Seaplane excursions over the Chesapeake Bay. At a cost of $95 per person, the twenty-minute excursions were available Saturdays and Sundays from 9:00 a.m. to 5:00 p.m. Seaplane excursions will resume in summer 2014. 855-243-3200, www.offshorepix.com.
What's New with Retail
The Annapolis Pottery – There's a new and easy way for pottery lovers to purchase gifts from The Annapolis Pottery. In August 2013, owners Patrick and Melanie Murphy launched a website individuals can use to make online purchases. The Annapolis Pottery has stores in downtown Annapolis and Westfield Annapolis Mall. 410-268-6153, www.annapolispottery.com.
Annapolis Spice and Tea Exchange – In July 2013, the Annapolis Spice and Tea Exchange on Main Street introduced three new seafood blends: TSTE Mariner's Chowder Seasoning, TSTE Low Country Boil and TSTE Chesapeake Bay Blend. 410-280-2088, www.spiceandtea.com.
Annapolis Towne Centre – Construction of a $10-million expansion at the Annapolis Towne Centre in Parole is expected to begin October 2013. Builders plan to erect a roughly 23,200 square foot building designed to transform a vacant lot between West Street and Whole Foods into a dining and retail attraction. Among other businesses, the building is slated to house Pier 1 Imports, Einstein Bagels, Mission BBQ, BGR The Burger Joint and Bark!, a pet supply store. The building is expected to open by the close of 2014. 410-559-2500, www.ggcommercial.com.
Annebeth's – After 15 years in business at 75 Maryland Avenue, Annebeth's expanded to a larger location at 46 Maryland Avenue in September 2013. To mark its new opening at the Old Opera House, Annebeth's has expanded its specialty foods, beer and wine  selections, gifts and gift baskets.410-990-9700, www.annebeths.com.
Arundel Mills – Arundel Mills will be adding several new stores and a restaurant to its inventory in fall 2013. The new stores include the Baltimore area's first outlet locations for Michael Kors and New York & Company. A Forever 21 is slated to open in winter 2013. The restaurant Nando's Peri-Peri opened in July. The restaurant is known for its flame-grilled chicken entrees and flavorful sauces made from the African Bird's Eye Chili (also known as peri peri). The new retail shops join the more than 200 stores already operating at the indoor outlet mall. 410-540-5110, www.arundelmills.com.
Arundel Mills – In September 2013, Arundel Mills announced the opening of a new, fully-interactive Maryland-themed children's play area, sponsored by New Balance. Children can now crawl and climb on and around play replicas of state icons including the Thomas Point Shoal Lighthouse, a Maryland blue crab, an oriole, and a patch of black-eyed-Susan flowers. The play area is located between neighborhoods 1 and 5 near Medieval Times Dinner and Tournament. 410-540-5110, www.arundelmills.com.
Back Creek Books – Owner Rock Toews moved his Back Creek Books store from 45 West Street to 194 Main Street in Annapolis in August 2013. Thebookseller specializes in used, rare and out-of-print books with an emphasis on Maryland and Naval History. The 900-square foot Main Street building dates back to the early 1900s when it housed a bookstore. 410-626-1363, www.backcreekbooks.com.
Hatley Boutique – The Canadian-based company opened a Hatley Boutique at 158 Main Street in Annapolis in September 2013. For more than 20 years, the family-run business has been selling clothing and gifts for infants and children, as well as casual clothing for women. The store focuses on helping people get "clothes to nature" with colorful and original designs inspired by nature and wildlife. The Annapolis store is Hatley's sixth location in the United States.410-280-5500, http://www.hatleystore.com.
Historic Annapolis Museum Store – Historic Annapolis (HA) moved its Museum Store from 77 Main Street to the first floor of its Historic Annapolis Museum at 99 Main Street in September 2013. HA is leasing the 77 Main Street building to A&C Outfitter. The retailer plans to open a concept shop for the high-end apparel and sportswear company, Atlantis Weather Gear, at the 77 Main Street location in October 2013. Historic Annapolis will continue to oversee preservation of the building. 410-267-7619, www.annapolis.org.
Retropolitan Fine Antiques and Vintage – With less than one year under their belts at their 14 Annapolis Street location, owners of the West Annapolis antique store expanded into the building next door (formerly Grand Paws) and celebrated the completion of their renovated space in September 2013. 410-263-0800, www.retropolitan.net.
Sports Zone Elite – Westfield Annapolis Mall has a new tenant. Sports Zone Elite held its grand opening in July 2013. Part of a Maryland-based chain, the store focuses on "New Urban" fashion, including shoes and active wear. It is located in the mall's Crate & Barrel wing, next to H&M. 410-266-9009, www.sportszoneelite.com.
Uptown Cheapskate – The teen and young adult fashion exchange consignment store opened at Festival at Riva in June 2013. It focuses on buying and selling new and like-new name brand clothing and accessories for guys and girls. 410-573-0101, www.uptowncheapskate.com/annapolis.
Westfield Annapolis Mall – Even as it celebrated theopening of its new Toys 'r' Us Express in August 2013, Westfield Annapolis announced plans for more new store and restaurant openings for fall 2013. Tommy Bahama and Maggiano's Little Italy are slated to open in October, and plans are to open Café Rio near Macy's in November. Westfield opened a new Dining Café between Pottery Barn and Lord & Taylor in June 2013. It includes two new aquariums, ZBounce, Smak Salad Bar, Squisito's, Dumpling Dojo and YoLavie Gourmet Yoghurt.410-266-5432, www.westfield.com/annapolis.
New Kudos
Annapolis Designated a NWF Certified Community Wildlife Habitat – In September 2013, the City of Annapolis announced it had been designated as a National Wildlife Federation Community Wildlife Habitat. Annapolis is the second city in Maryland to receive the honor. Community Wildlife Habitat projects create multiple habitat areas in backyards, schoolyards, corporate properties, community gardens, parkland and other spaces. 1-800-822-9919, www.nwf.org/community.
BWI Thurgood Marshall International Airport – Airports Council International announced in September 2013 that BWI Thurgood Marshall Airport placed ahead of Dulles on the council's annual list of the nation's busiest airports for 2012. BWI was the 22nd busiest airport in the nation, bumping Dulles down a spot. BWI's passenger volume rose 1.25 percent to nearly 22.7 million in 2012, while Dulles slipped 2.89 percent to 22.4 million. Globally, BWI ranked 65th and Dulles ranked 67th in passenger traffic in 2012. 410-859-7111, www.bwiairport.com.
Clean and Green Initiative – In August 2013, the City of Annapolis announced the certification of Boatyard Bar and Grill as an Environmental Steward under the City's Clean and Green initiative. The restaurant's sustainable business practices include purchasing local produce and maintaining an herb garden for community education. Boatyard owner Dick Franyo is a member of 1% for the Planet, and he frequently holds fundraising events for the Chesapeake Bay Foundation. 410-263-1183, www.annapolis.gov.
Eastport Steak Houses – In its August 2013 issue, Wine Spectator magazine recognized Eastport's Ruth's Chris Steak House and Lewnes' Steak House for having two of the best restaurant wine lists for 2013. 1-800-752-7799, www.winespectator.com.
Galway Bay – In August 2013, Leadership Anne Arundel presented Galway Bay with its inaugural R3 (Reduce, Reuse, Recycle) Commercial Recycling award. Among the green practices the Annapolis restaurant employs are using recyclable and/or compostable materials, recycling its fryer oil, composting its food waste and eliminating 99-percent of all plastic products used in serving food and beverage items. 410-263-8333, www.galwaybaymd.com.
Historic London Town and Gardens – In August 2013, the National Endowment for the Humanities awardedHistoric London Town and Gardens a Landmarks of American History and Culture grant. The attraction will use the grant to fund two residential teacher institutes in summer 2014. The workshop series will focus on the lives of slaves who were transported to the Chesapeake from Africa in the 18th century. 410-222-1919, www.historiclondontown.org.
Pet-friendly Annapolis – Dog Fancy Magazine named Annapolis the most dog-friendly city in the Northeastern United States in its September 2013 Dog Town U.S.A. issue. Among the reasons Annapolis was selected are its dog-friendly events, restaurants, hotels and retailers. 410-280-0445, www.VisitAnnapolis.org.
Recreational Opportunities abound in Annapolis – Convention South magazine has included Annapolis in its 2014 list of one dozen of the South's Surprising Recreational Havens for Groups. The magazine's editorial team compiled the inaugural list released in September 2013 to showcase southern destinations that offer a surprising amount of recreational opportunities. These include golfing, hiking and water sports, as well as many places to hold meetings and events. 410-280-0445, www.VisitAnnapolis.org.
Rotary Club of Annapolis Event Goes Green – The world's largest crab feast was a little greener this year thanks to a pilot program Annapolis Green introduced in the preferred dining area of the 68th annual event in August. As a result of their efforts, the event yielded 4500 pounds of compost and20 bags of recyclable materials that otherwise would have gone to the landfill. 410-703-2697, www.annapolisgreen.com.
Significant Anniversaries
Chesapeake Children's Museum – The Chesapeake Children's Museum celebrated its 21st anniversary in June 2013. The museum started out small by hosting kid-friendly, hands-on events at different locations in Annapolis throughout the year. It's now located on Silopanna Road in Annapolis where it continues to create an environment of discovery for children of all ages. 410-990-1993, www.theccm.org.
City Circulator – July 2013 marked the two-year anniversary of the City of Annapolis' Circulator Trolley. According to the City, ridership aboard the Circulator has increased 161-percent over 2012. On average, 14,000 passengers per month take advantage of the free, seven-days-a-week transportation around downtown Annapolis.410-263-7964, www.annapolis.gov.
Maryland Federation of Art – The Maryland Federation of Art (MFA) celebrated its 50th anniversary in August 2013. MFA is oldest artist-run organization in Maryland. Circle Gallery, home to MFA, is the oldest art gallery in Annapolis. It presents rotating national juried exhibitions, member juried exhibitions, and non-juried opportunities for member artists. 410-268-4566, www.mdfedart.com.
Maryland's Way Cookbook – The Hammond-Harwood House in Annapolis announced the arrival of the 50th Anniversary edition of its Maryland's Way cookbook in September 2013. 410-263-4683, www.hammondharwoodhouse.org.
The Spice and Tea Exchange – The Spice and Tea Exchange on Main Street in Annapolis turned five in August 2013. 410-280-2088, www.spiceandtea.com.
Category: Businesses, Events, Just For Fun, LIFE IN THE AREA