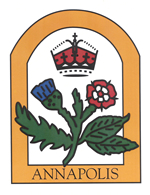 Annapolis Mayor Joshua J. Cohen announced that the City Council passed Ordinance 27-13, adopting an erosion and sediment control ordinance that meets the State's sediment control laws and regulations.
"These new controls go above and beyond what is required, and I commend our City Council and professional staff for their commitment to restoring the waterways and our 17 miles of shoreline," Mayor Cohen said. "The water, and our connection to it, is part of Annapolis' enduring appeal."
The new standards are a requirement of the Maryland Department of the Environment (MDE). They have given the City of Annapolis sediment and erosion control enforcement authority since 2007. This ordinance represents code updates that MDE requires of communities with delegation authority. State standards include:
Aligning the sediment and erosion control ordinance with the Stormwater Management Act of 2007, requiring a three step permit approval process (stormwater concept/natural resources inventory, site design review & grading permit)
Limiting grading to 20 acres at a time
O-27-13 also includes some additional changes requested by the City.  Some of those changes include:
Requiring contractors to provide 24-hour emergency contact for job site emergencies.  When there are runoff issues at a job site DNEP needs to have someone responsible for coming out to fix them.
Blowing leaves and grass are now included in the definition of prohibited discharges.
The Department of Neighborhood and Environmental Programs (DNEP) will be spearheading the implementation of the new standards. "The City Code is one of our most valuable tools to protect the environment," DNEP Director Maria Broadbent said. "Updates to the code like this one allow us to make sure we have the best enforcement options."
DNEP approves and issues between 20-25 sediment and erosion grading permits a year in conjunction with the Anne Arundel Soil Conservation District.  The City's Environmental Compliance Inspector enforces the ordinance in the field.  All DNEP building and environmental inspectors hold Sediment and Erosion Inspector Certification.  There is an on-call rotation to cover environmental emergencies, including major sediment and erosion violations.
Adopting the new standards required repealing and re-enacting a portion of the 2012 Edition of the City of Annapolis City Code.  The MDE requirements of this code have been enforced since January 2013.
Source: Annapolis City
Category: NEWS