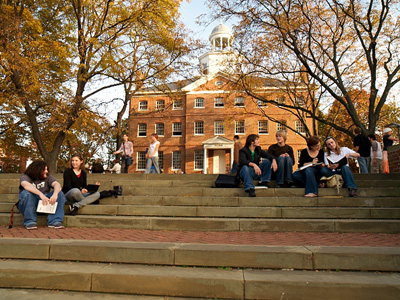 Acclaimed authors Meg Wolitzer, Manil Suri, and Kenneth Walsh, will discuss their latest works of fiction and nonfiction involving the triumph of enduring friendships, a fantastical search for a lost loved one, and a behind-the-scenes glimpse of the presidency. This special event will be held at the Francis Scott Key Auditorium on Sunday, November 10 at 3 p.m.
Set in the 1970s, Wolitzer's New York Times bestselling novel, "The Interestings," follows a group of five teenagers from diverse backgrounds who meet at a summer camp and survive as friends through the competitions and realities of growing up.  Wolitzer's other novels include "The Uncoupling" and "The Ten-Year Nap." "The City of Devi," the final novel in Suri's trilogy, sets a love triangle in India against international threats and civil unrest. Suri is a mathematics professor at the University of Maryland, Baltimore County. In his latest work of nonfiction, "Prisoners of the White House," veteran White House correspondent Walsh provides a revealing account of efforts by presidents—from Franklin Roosevelt to Barack Obama—to remain connected to the American people, despite the isolation of the Oval Office.
Meet the Authors is an annual event sponsored by the Caritas Society of St. John's College. Proceeds benefit Caritas Society grants for St. John's College students in need. Admission is $30 if purchased by check or online by November 9, and $35 at the door. The presentation is followed by a wine-and-hors d'oeuvres reception and book signing with the authors. To purchase tickets online, visit www.stjohnscollege.edu/events. Online sales close November 9 at 9 p.m. Tickets will be available for pickup at the registration table prior to the event.
For more information, visit www.stjohnscollege.edu/friends/AN/caritas.shtml or contact Valerie Rees at 410-533-8383 or [email protected]. Parking is available in the Calvert Street Garage located at 19 St. John's Street, on the corner of Calvert and St. John's streets. Handicapped parking is available on campus in the Campbell Hall lot.