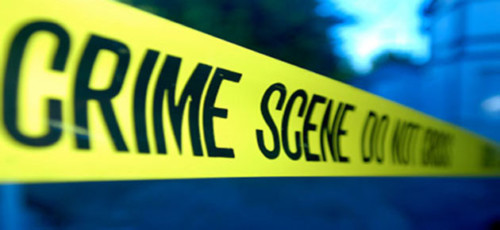 On September 23, 2013, at approximately 9:47 p.m., officers from the Western District responded to the 600 block of Cadbury Drive in Odenton for a report of shots being fired into a home.
Upon arrival, officers spoke with the victim/homeowner, a 25-year-old male, who said unknown person(s) fired shots through his front window. The victim, his 26-year-old wife and their three children (a seven-month-old girl, a 19-month-old girl and a four-year-old girl) were inside of the home at the time of the incident. The victim's 19-month-old daughter was injured by glass fragments as the window shattered. The child was treated at the scene for minor injuries.  There were no other injuries reported.
Witnesses reported seeing the suspect running from the scene with some type of long weapon in his hands and fleeing in a vehicle, possibly a Ford Crown Victoria. Several officers canvassed the area and conducted a door to door search in an effort to obtain additional information. The incident does not appear to be random in nature. Western District Detectives are conducting the follow-up investigation and there will be an increased police presence in the community.
Suspect: Black male, 5'10"-6'0" with a slim build, wearing a jean jacket, red "hoody", blue jeans and a dark knit cap.
Following is a depiction (not actual) of the car used to leave the scene. It is a red Crown Victoria with tinted windows.
Source: AACoPD
Category: Crime News, NEWS