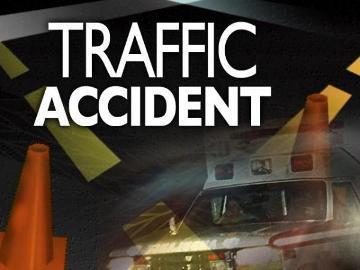 On September 21, 2013 at approximately 01:58 hours, officers from the Eastern District responded to the area of Route 100 West and Catherine Ave. in Pasadena for a reported motor vehicle collision.
Upon arrival, officers located a 2011 Nissan Altima off the roadway, in the median of Route 100 West just west of Catherine Ave.  A 2008 Ford Ranger pickup truck was located off of the right side of Route 100 West in a small wooded area in the same vicinity as the Nissan.  Anne Arundel County Fire Department personnel were also on scene.  Due to the extent of the injuries to the drivers of both vehicles, the Traffic Safety Section was requested to respond.
Officers from the Traffic Safety Section arrived on scene and assumed the investigation.  The initial investigation revealed that the 2011 Nissan Altima and the 2008 Ford Ranger were traveling westbound on Route 100 in the right lane.  The Nissan subsequently struck the Ford on its right rear side.  After the initial impact the Ford spun out, and began to rotate.  The Ford rotated off of the right side of the road and came to rest in a wooded area.  The Nissan began to rotate and overturned on the roadway and came to rest in the median.  The driver of the Nissan was ejected from the vehicle and came to rest in the median.
Both the driver of the Nissan and the driver of the Ford suffered life threatening injuries and were transported by ambulance to the University of Maryland Shock Trauma.  At the time of this release both subjects were listed in critical but stable condition.
Preliminary investigation indicates that excessive speed, alcohol, and seat belt usage are factors in this crash.  The Traffic Safety Section is continuing the investigation.
Source: AACoPD