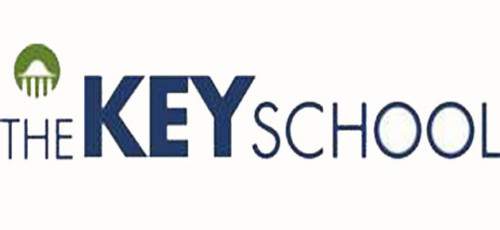 Key School's Board of Trustees is pleased to announce that The Key School finalized its purchase of the seventy acre parcel of land formerly known as the Annapolis Golf Club on August 13, 2013. The initial purchase agreement was signed in November 2011, with the following 21 months devoted to a due a diligence period evaluating the site, conversations with residents in the surrounding community and Anne Arundel County, and refinement of the proposed development plans.
Key's existing 15-acres, located in the heart of Hillsmere Shores, will continue to serve as the academic campus for Key students in Pre-Kindergarten through grade twelve. The magnificent seventy-acre parcel of land, located two miles from Key's existing campus, will support the School's athletic, outdoor and environmental programs.
This historic acquisition has changed the way the School's leadership is able to think about and plan for the future of Key School. Head of School Marcella Yedid said, "This has been a very thorough and deliberative process. Throughout, we have remained focused on the benefits this addition to our campus would bring to Key's athletic and environmental programs."
"The Key School is the extraordinary institution it is today because of the bold vision and action of previous Trustees and Administrations over its 55 year history. With this acquisition, we have changed the legacy of Key School for many decades to come," said Wes Jones, Key Trustee and Board President during the acquisition of the property.
By relieving existing campus pressures as related to athletics facilities, the new property will enable the School to continue planning for other desirable Hillsmere campus improvements as it refines its long range plan over the next several years.
Key anticipates approval of the preliminary site plan from the County Office of Planning and Zoning soon. This plan is posted on Key's Land Acquisition webpage (www.keyschool.org/property). The plan includes 3 athletic fields, 8 tennis courts, a baseball diamond, a 1.7 mile nature trail, a pool, and attendant support structures/buildings including a maintenance facility. In the plan, approximately 44 acres will remain undisturbed. The most recent development plan reflects an evolution in the design resulting from input received from Anne Arundel County, residents of Annapolis Roads, and Key's Buildings and Grounds Committee.
Board of Trustees President Missy Attridge said, "Key's Trustees are unanimously committed to working with the County to refine the School's plan and implement it in a timely manner. There is much excitement about the opportunities this parcel of land will afford our students."
Key's Board of Trustees and Administration remain committed to stewarding the property responsibly and are pleased that the official close has taken place so energy can be focused on the exciting developments to come.
[do action="subscribe-to-newsletter"/]
Source: Key School