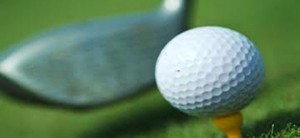 Bello Machre is looking for golfers and sponsors to participate in its 29th Annual Golf Tournament to be held Wednesday, September 18, 2013 at Queenstown Harbor, Queenstown, Maryland, benefiting children and adults with developmental disabilities.  Easy online information, registration, and sponsorship opportunities are available at http://www.bellomachre.org/events/golf_tournament.php.  Dr. Robert T. Ireland, President and CEO of Bello Machre, stated, "We sincerely appreciate the support of our friends in the community who continually come out and support this spectacular day of golf and giving."
Bello Machre salutes its Presenting Sponsor, Gordon Mumpower, President of Commercial Insurance Managers, who generously donated $10,000.  Gordon, who has sponsored this tournament for over 19 years, commented, "I am honored to be able to support such a wonderful organization and event for so many years."
Commercial Insurance Managers, located in Elkridge, Maryland, has been serving businesses in the Mid-Atlantic area since 1989 specializing in insurance programs for non-profit human service agencies.  As a local, independent insurance agency, Commercial Insurance Managers offers a wide range of products including property, liability, professional, workers compensation, medical, and group life and disability insurances.  Gordon Mumpower has over 30 years of experience in the industry, holds a master's of business administration; is a chartered property and casualty underwriter; and is a licensed broker, agent, and advisor.
Sponsorships include Platinum Sponsors – $7,500; Gold Sponsors – $5,000; Silver Sponsors – $2,500; Bronze Sponsors – $1,000; Beverage Hole Sponsors – $750; and Tee/Green Sponsors – $250.
Bello Machre anticipates over 125 golfers to participate in a Shotgun Start –Captain's Choice.  The tournament fee per golfer is $175.  In addition, golfers will enjoy a wonderful silent auction, the famous Sausage Stop at the 9th hole, and a chance to win a hole-in-one prize of $25,000.
Bello Machre, founded in 1972, means Home of My Heart in Gaelic.  It is a non-profit organization in Anne Arundel Country, Maryland that provides homes and support to children, teens, adults, and seniors with developmental disabilities.  Its mission is to enrich the lives of those served through loving care, guidance, and opportunity so that they can live life to its fullest.  Many of the people served live in its 54 community homes located throughout Anne Arundel County, Maryland.  Bello Machre also provides help and support to hundreds of children and adults in their own homes.  The Ray of Hope Program offers assistance with expenses such as specialized summer camp, physical therapy and adaptive equipment.  Trained and caring staff also provides residential respite care, during family hospitalizations, emergencies, and vacations—24-hours a day – seven days a week.  Bello Machre is there to help with whatever is needed, empowering people with developmental disabilities to live life to its fullest.
Category: Crime News, Events, LIFE IN THE AREA, Sports