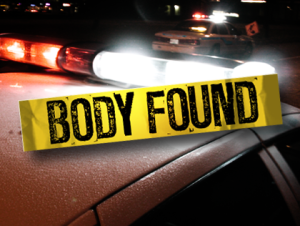 On August 20, 2013 at approximately 5:00 P.M., officers from the Eastern District were contacted by a citizen in the area of Bayside Beach Road and Belhaven Avenue, Pasadena, Maryland.  The citizen indicated a female was on the ground in a wooded area off the roadway; additional information indicated the female appeared seriously injured.
Officers and responding fire department personnel found a deceased adult female, who preliminarily, appears to be the victim of a hit and run automobile collision.  Investigators from the Traffic Safety Section and the Criminal Investigation Division were summonsed to the scene to further the investigation.
This investigation remains fluid and on-going at this time.  The identity of the victim remains under investigation, and consequently, notification to the next-of-kin remains pending.  No further information, including descriptors of the victim or other circumstances of the investigation, is being released at this time.  Additional information regarding this investigation will be released as it becomes available.
Source: AACoPD