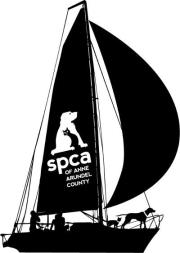 The Weitzman agency has announced the launch of a new website for the SPCA of Anne Arundel County. The site is now easier for the public to find pets that are looking for forever homes. In addition to improved navigation, the site now showcases a dynamic "Programs" feature and highlights the variety of animal welfare services and outreach programs offered by the organization.
This announcement coincides with the launch of the SPCA's newest campaign initiative – the Pet-Friendly Partner Program. This campaign will identify local businesses that permit animals on their properties and in their stores.
"As a dog-friendly agency, we jumped at the opportunity to work with the SPCA to create a more engaging website," said Margriet Mitchell, president of Weitzman Agency. "Our entire team was excited to play a role in helping to connect these homeless animals with new homes, as well as educate the public about the range of services, events, and programs offered by this active nonprofit."
Click here to view the new site.
Click here for information about the new Pet-Friendly Partner Program.
Category: Businesses, Crime News, LIFE IN THE AREA