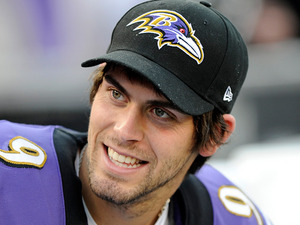 The Bowie Baysox are home Thursday, July 11 through Sunday, July 14 for a four day, five game homestand. Highlights of the week include Ravens Pride Night, Date Night at the Diamond, Women in Sports Night and the Aces & Bases Tennis Event.
Ravens Pride Night Thursday, July 11, 7:05 p.m. – Super Bowl Champion Baltimore Ravens kicker Justin Tucker will be in attendance, kicking footballs into the stands and the first 750 fans ages 13 and older will receive a Justin Tucker bobbleleg collectible. Fans who would like an autograph from Tucker need to purchase a special ticket in advance on www.baysox.com (supplies are limited).
Date Night at the Diamond Friday, July 12, 7:05 p.m. – Enjoy a Baysox game with your significant other with the special date night ticket package available on www.baysoxshop.com. Don't have a date? Participate in the Baysox staff date auction to raise money for charity. Audition videos for the Baysox staff are available on the Baysox YouTube channel.
Women in Sports Night Saturday, July 13, 6:35 p.m. – The Baysox will pay tribute to players from the All-American Girls Professional Baseball League. Local women's sports teams and organizations will also be highlighted throughout the game.
Aces & Bases Tennis Event Sunday, July 14, 2:05 p.m. – Arrive to the game early and learn to play tennis with the United States Tennis Association. There will be a Tennis Beach Ball giveaway to the first 500 kids ages 10 and under.