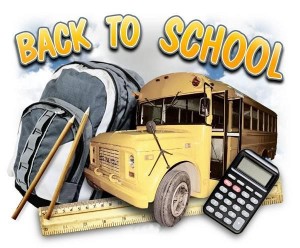 Anne Arundel County Executive Laura Neuman is encouraging citizens to donate to the annual Back to School Program.
"More than 22,000 children in Anne Arundel County Public Schools are eligible for the free and reduced lunch program, and many of those students do not have access to the basic necessities to succeed in the classroom," said County Executive Neuman. "I encourage our citizens who can help to participate in this important program."
The Back to School Program matches donors (organizations, individuals, businesses, churches and groups) with children in need of school supplies. The donor is given the child(ren)'s name, grade, school and list of required school supplies. Last year, with the help of more than 500 donors, the Back to School Program gave backpacks and school supplies to 4,420 elementary school students.
"We, as a county and a community, have an obligation to do everything we can to help all of our children, and this program is one of the many ways that we can do that," schools Superintendent Kevin Maxwell said. "Children cannot concentrate on their learning when they are worried about not having the necessary school supplies, and the simple fact is that the number of needy children in our county is increasing. By contributing to this program, we are all helping to build a better future for our county."
This year marks the 23rd year that the Department of Social Services and Anne Arundel County Public Schools have teamed up to provide backpacks and school supplies to underprivileged elementary, middle and high school students.
"With our current donors, we are able to provide most elementary school children with the supplies they need," said Marcia Kennai, Director of Anne Arundel County Department of Social Services. "Unfortunately, we were only able to offer minimal help to 11 middle schools last year. Organizations can fill that gap by continuing to raise funds for all of our children in need, whether or not they are in elementary, middle or high school." The average cost for one child is $50-75 depending upon his/her grade.
For more information or to become a donor, please visit http://www.aacounty.org/DSS/BSP.cfm or contact the Back to School Program  by phone at  410-269-4462, or by email at  [email protected]