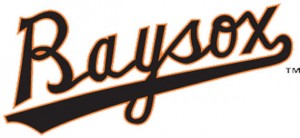 The Bowie Baysox (35-37) gave up five runs with two outs in the fourth inning to the Richmond Flying Squirrels (37-37) and fell 8-0 on Monday night.
With two outs and a runner at first in the fourth inning, the Flying Squirrels recorded six consecutive hits to bring home five runs.  The Squirrels sent 10 batters to the plate in the inning.  Jarrett Parker got the scoring started with an RBI single, Ryan Lollis followed with a two-run double, then Javier Herrera hit an RBI double and Joe Panik capped the scoring with an RBI single of his own to make the score 5-0.
In the eighth inning, the Squirrels tacked on three more runs.  Herrera hit his second RBI double of the game, Panik knocked in another run and Adam Duvall picked up an RBi to push the lead out to 8-0.
Wright got the loss going six innings and allowing five runs on nine hits with eight strikeouts and one walk.
Taylor Rogers threw eight shutout innings allowing just three hits while striking out eight and walking four to pick up the victory of the Squirrels.
Tomorrow the teams will lock up for a doubleheader beginning at 5:35 p.m.  In game 1, RHP Tyler Wilson (2-0, 3.86) will take on LHP Chris Gloor (5-2, 3.62).  Then in game 2,
RHP Tim Bascom (1-0, 1.74) take on LHP Tom Vessella (3-1, 3.82).
The Baysox will return home on Thursday June 27 at 7:05 p.m. to take on the Harrisburg Senators in a four-game series.
Baysox Baseball – We'll Knock Your 'Sox Off. The Baysox 2013 season and 20th season of baseball at Prince George's Stadium is underway. Parking is free at every Baysox home game and tickets are available at www.baysox.com, or by calling the Baysox box office at (301) 464-4865.