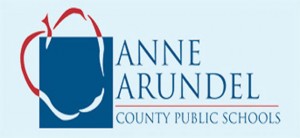 Anne Arundel County Public Schools will continue to provide nutritional resources for children across the county again this summer, expanding its free summer meals program at 15 sites and aiming to serve nearly 70,000 meals by the time school resumes in August.  The program will run Monday through Thursday from June 24 through August 15.
Some of the sites will be completely open to the public while others will serve young people attending specific programs related to an organization or facility. According to the following schedule, anyone between the ages of 2 and 18 can visit a site and receive free breakfast and/or lunch as part of the "Food That's In When School Is Out" meals program.  There are no income or registration requirements.
Belle Grove ES          July 1 – August 1               noon – 1:00 p.m. lunch only
Brooklyn Park MS    June 24 – August 8            9:00 – 9:30 a.m. breakfast; 12:30 – 1:30 p.m. lunch
Corkran MS               June 24 – August 8            11:00 a.m. – noon lunch only
Germantown ES       June 24 – August 15          12:30 – 1:00 p.m. lunch only
Meade MS                  June 24 – August 8            11:30 a.m. – 12:30 p.m. lunch only
North County HS      June 24 – August 8           8:30 – 9:00 a.m. breakfast;  noon – 1:00 p.m. lunch
Tyler Heights ES       June 24 – August 1            noon – 1:00 p.m. lunch only
Van Bokkelen ES      July 1 – August 1               noon – 1:00 p.m.  lunch only
In addition, the mobile meals service will also expand to two buses serving various locations throughout West County and the Marley Station area between 11 a.m. and 1 p.m. from June 24 to August 8. All applicable neighborhoods will receive notice of when the mobile meals will be available in their area.
"The impact that we've seen by providing summer meals has truly been worth the extra effort it takes to ensure the proper staffing and logistics necessary to pull off the program," said Jodi Risse, AACPS' Supervisor of Food and Nutrition Services.  "Every meal is met with a smile and the appreciation is shown in the accomplishments of our students.  We essentially have an all-encompassing school meals program that addresses wellness and hunger."
Using federal funds provided by the U.S. Department of Agriculture's Summer Food Service Program (SFSP), Anne Arundel County Public Schools also serves meals at various summer school and summer camp sites and works with organizations and agencies to help feed their young participants.
In the current school year, AACPS will serve nearly 5 million lunches and 2.2 million breakfasts in schools. The system receives no county funds to operate lunch and breakfast programs. Revenue for the program comes from federal reimbursements (51 percent), food sales (46 percent), and state funding (3 percent).
In addition to in-school breakfast and lunch and the aforementioned programs, AACPS offers a variety of programs to help foster healthy students, cultivate community wellness, and aid in closing the achievement gap. These include Maryland Meals for Achievement, now at 31 schools but expanding to 39 next year. The programs also include the At-Risk Dinner Program (13 schools), Breakfast With Class (eight schools), and the Fresh Fruit & Vegetables Program.
Source: AACPS