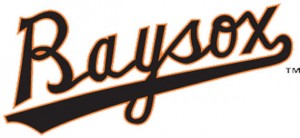 In their first meeting of the 2013 season, the Bowie Baysox (31-32) beat the Binghamton Mets (40-26) 6-3 on Friday night.
The Baysox got out to the fast start in the top of the first inning.  Kyle Hudson led off with a single and then Niuman Romero popped his first home run of the season to give the Baysox a 2-0 lead.
In the fourth inning, the Baysox added two more runs.  Caleb Joseph led off with a walk and got to second on an error by the first baseman Richard Lucas.  Then with two outs, Garabez Rosa knocked him in with an RBI single.  Rosa also went to second on the play and then Aaron Baker brought him home with an RBI single of his own to make the score 4-0.
Josh Horton led off the fifth with a double and went to second on a sacrifice bunt by Hudson.  Romero then knocked in his third run of the game with an RBI single to center to make the score 5-0.
The B-Mets got on the board in the sixth inning.  Daniel Muno and Josh Rodriguez drew back to back walks to start the inning.  Then with one out, Allan Dykstra hit his ninth home run of the season, a three-run shot to cut the lead to 5-3.
In the ninth inning the Baysox added an insurance run.  They loaded up the bases with one out on three walks and then Joseph hit a sacrifice fly to extend the lead to 6-3.
Tyler Wilson picked up the win going 5.1 innings and allowing three runs on two hits with three strikeouts and three walks.
Cory Mazzoni got the loss going six innings and allowing five runs on eight hits with six strikeouts and one walk.
Marcel Prado threw a scoreless ninth inning to finish it off.
Tomorrow in game two, LHP Jake Pettit (3-2, 4.58) will take on RHP Logan Verrett (7-2, 3.79).
Baysox Baseball – We'll Knock Your 'Sox Off. The Baysox 2013 season and 20th season of baseball at Prince George's Stadium is underway. Parking is free at every Baysox home game and tickets are available at www.baysox.com, or by calling the Baysox box office at (301) 464-4865.
Category: LIFE IN THE AREA, OPINION, Sports