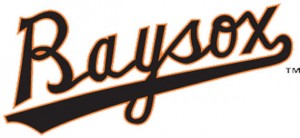 The Bowie Baysox have  announced  a partnership with the Charcot-Marie-Tooth Association on Sunday, June 23 as the Baysox take on the Altoona Curve at 2:05 p.m. at Prince George's Stadium. The CMTA provides information and support to people with Charcot-Marie-Tooth disease, their families and their caregivers.
CMT is the most commonly inherited peripheral neuropathy and is found worldwide among all races and ethnic groups. The disease usually isn't life-threatening and almost never affects brain function. It is not contagious, but it is hereditary and can be passed down from one generation to the next. CMT patients slowly lose normal use of their extremities as nerves degenerate and muscles weaken because the affected nerves no longer stimulate the muscles. For more information, visit www.cmtausa.org.
"CMT robs more than 125,000 Americans of strength in their arms and legs, making it difficult if not impossible to walk, write, and perform other basic activities that most people take for granted," said Steven Weiss, a D.C.-area volunteer for the CMTA. "By partnering with the Baysox, the CMTA is raising awareness about the disease, building a community of the people and families it impacts, and working to create a world without CMT."
The Baysox are also hosting the second Bud Light 1K Beer Run at Prince George's Stadium prior to the game Sunday. Tickets are $18 and must be ordered in advance at www.baysoxshop.com. Participants make three laps around the warning track circling the field, getting a beer at the completion of each lap.
Baysox Baseball – We'll Knock Your 'Sox Off. The Baysox 2013 season and 20th season of baseball at Prince George's Stadium is underway. Parking is free at every Baysox home game and tickets are available at www.baysox.com, or by calling the Baysox box office at (301) 464-4865.