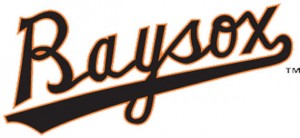 The Bowie Baysox (26-28) jumped out to an early lead on Sunday afternoon, but gave up a late home run and lost their second straight to the New Britain Rock Cats (27-30) 5-4.
The Baysox struck first in the top of the second inning on a Garabez Rosa RBI single that brought home Henry Urrutia and made the score 1-0.
New Britain answered right back in the bottom half of the inning when Reynaldo Rodriguez doubled to score Jordan Parraz and tie up the game 1-1.
The Baysox then scored a run in each the fourth and fifth innings.  In the fourth, Aaron Baker was hit by a pitch, Rosa singled and then Ty Kelly singled to knocked in Baker and make the score 2-1.  They added another run in the fifth inning on a Henry Urrutia RBI double that made the score 3-1.
Mark Sobolewski got the Rock Cats back within a run in the sixth on his second home run of the season that cut the lead to 3-2.
The Rock Cats then took their first lead of the game in the sixth inning by scoring three runs.  Danny Santana led off with a walk and Nate Hanson singled to put two runners on.  Josmil Pinto then hit a three-run home run that gave the Rock Cats a 5-3 lead.
Brandon Waring made it a one-run game in the top of the seventh when he homered for the third consecutive game, a solo shot that made the score 5-4.
Logan Darnell got the win going seven innings and allowed four runs on 10 hits with six strikeouts and one walk.
Daniel Turpen pitched two perfect innings to finish off the game and get his first save of the year.
Jake Pettit got the loss giving up five runs in 7.2 innings with four strikeouts and one walk.
Baysox Baseball – We'll Knock Your 'Sox Off. The Baysox 2013 season and 20th season of baseball at Prince George's Stadium is underway. Parking is free at every Baysox home game and tickets are available at www.baysox.com, or by calling the Baysox box office at (301) 464-4865.