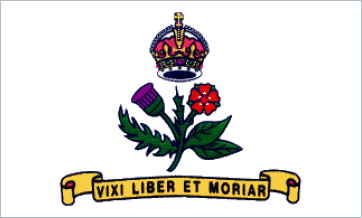 On Monday, June 10, Annapolis Mayor Joshua J. Cohen and members of the Annapolis City Council adopted the $ 95.6 million operating budget and the $10 million capital budget for FY 2014. As adopted, the FY14 operating budget projects revenues of $99 million, yielding a surplus of $3.4 million across all funds.
"This evening the City Council voted to continue building on the progress we have made over the past three and a half years," Mayor Cohen said.  "The difficult budget decisions we made in prior years have put us in a position where we can now strengthen our delivery of core services to our citizens.  The approved FY14 budget will allow for a sorely needed investment in road resurfacing and sidewalk repairs, along with investments in City Dock bulkhead repair and flood mitigation, Hillman Garage renovations, real-time signage directing visitors to available parking options, and engineering to replace the aged Truxtun Park pool.
"The theme of this budget is responsible restraint.  Responsible, because we are maintaining our assets while continuing to strengthen the City's financial position by building our fund balances and reducing our long-term liabilities.  Restraint, because the budget holds the line on water and sewer rates and solid waste fees, and maintains flat property tax revenues for the second straight year.
"I thank the members of the City Council and our professional management team for their due diligence and thoughtful, collaborative approach throughout this process."
Key Goals of the budget include:
Achieving service levels that citizens expect and deserve
Restoring and refocusing on core services, such as roads and sidewalks
Seeking to remain responsible and restrained
The budget also:
Maintains constant yield. The budget increases the property tax rate by 1.04 cents, from 64.0 cents to 65.04 cents
Continues to fund long-term liabilities, including police and fire pensions at $1.5 million and retiree health benefits at $800,000
Restores the fund balance by earmarking $3.4 million
"We stuck to our core principals and guaranteed a balanced budget, while continually providing essential services," City Manager Michael Mallinoff said.  "Year after year, we have challenged ourselves, building on our prior successes to make the City financially stronger."
The capital projects include $7.5 million for City Dock infrastructure work, $765,000 for design and engineering for the Hillman Garage, $250,000 for construction of new sidewalks in areas where they are lacking, $220,000 for implementation of a Wayfinding Signage Master Plan, and $150,000 for engineering the long-overdue replacement of the Truxtun Park swimming pool.
Category: Local News, NEWS