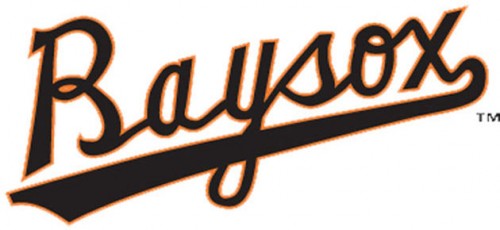 After giving up a two-run ninth inning lead, the Bowie Baysox (20-21) scored a run in the 12th to beat the Akron Aeros (20-24) 4-3 on Monday night.
With two outs, in the 12th inning Brian Ward hit his first home run of the season to give the Baysox a 4-3 lead.
The Aeros took the lead in the first.  Tyler Holt and Cedric Hunter hit back-to-back singles with one out to put two runners on.  Then Jesus Aguilar picked up his 35th RBI of the season on a single to right that made the score 1-0.
On the very first pitch of the sixth inning, Cale Iorg tied up the game with his first home run of the season that made the score 1-1.
With two outs in the seventh inning the Baysox took their first lead of the game.  Brandon Waring singled and then Garabez Rosa tripled to knock him in.  Rosa would then score on the same play on a throwing error to give the Baysox a 3-1 lead.
The Aeros rallied in the ninth to send the game to extras.  With two outs, Roberto Perez and Ronny Rodriguez hit back-to-back RBI singles to tie up the game 3-3.  Garabez Rosa then threw a runner out at the plate from right field for the final out of the ninth.  It was Rosa's first career start in the outfield.
Tom Boleska got the win throwing two scoreless innings in the 10th and the 11th.
The save went to Zech Zinicola who pitched a scoreless 12th inning.
Bryce Stowell gave up the home run in the 12th to get the loss.
Tomorrow in game two of the series RHP Mike Wright (5-0, 3.35) will be going up against RHP Jordan Cooper (1-1, 4.26).
Baysox Baseball – We'll Knock Your 'Sox Off. The Baysox 2013 season and 20th season of baseball at Prince George's Stadium is underway. Parking is free at every Baysox home game and tickets are available at www.baysox.com, or by calling the Baysox box office at (301) 464-4865.