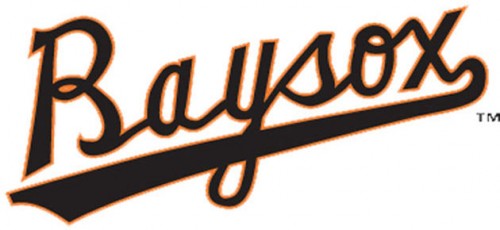 The Fightin Phils (20-30) held off several Baysox (24-26) rallies to earn a 6-5 win Wednesday evening. The Baysox had several opportunities to take control of the game, but failed to find the big hit, batting 3-for-12 with runners in scoring position and leaving 11 runners on base.
"I was really pleased with what we did offensively to come back because runs looked like they were going to be sparse tonight but we put together a couple good innings," said Manager Gary Kendall. "I thought we gave away some at-bats early in the game, getting buried in at-bats and taking too many good pitches but all in all it was a pretty good effort."
The game began slowly with five scoreless innings, but things changed quickly in the sixth inning as the teams scored all 11 runs in the final four innings and combined for a total of 25 hits.
Baysox starting pitcher Devin Jones pitched six innings and allowed three runs on nine hits while striking out six and walking two in a no decision. All three of the runs he allowed came in the sixth inning after Jones had pitched five shutout innings to start the game.
"I just let the defense work and make plays behind me and they made a lot of plays," Jones said. "It was one of those games where you feel like you are grinding through and it seems like there is a baserunner every inning. They got a couple hits, but I actually felt really good tonight, my stuff was working really well."
Reading broke a scoreless tie in the top of the sixth inning against Jones. Tyler Henson hit a lead off single to center field and Cameron Rupp hit a one out home run to center field. Anthony Hewitt drew a two out walk, stole second base and scored on a single to left field by Tommy Mendonca to make the score 3-0.
The Baysox got two runs back in the bottom half of the inning against Reading starter Austin Wright. Left fielder Caleb Joseph hit a lead off double to left field and third baseman Brandon Waring followed with a two-run homer to left field to make the score 3-2.
Bowie tied the game in the bottom of the seventh inning against Reading reliever Mike Nesseth. Right fielder Ty Kelly hit a one out single to right field and moved to third base on a single to right field by shortstop Niuman Romero. Joseph brought Kelly home with a sacrifice fly to tie the game 3-3.
The Fightin Phils took the lead right back in the top of the eighth inning against Baysox reliever Tom Boleska. Jim Murphy hit a lead off single to center field and moved to second base after a fielding error by center fielder Garabez Rosa. Murphy scored on a double to right field by Rupp and with two outs, Mendonca hit a home run to give Reading a 6-3 lead.
The Baysox got a pair of runs back in the bottom half of the inning against Reading reliever Mauricio Robles. Martinez hit a lead off double to left field and moved to third base on a single from Rosa. Left fielder Steven Bumbry, in after catcher Brian Ward was ejected arguing strikes, walked to load the bases. Second baseman Cale Iorg then hit a sacrifice fly to plate Martinez and Rosa scored on an infield single by Kelly to make the score 6-5.
Boleska pitched two innings and allowed three runs on five hits while striking out three in the loss. Left-handed reliever Chris Petrini pitched a scoreless ninth for the Baysox allowing one hit, striking out two and walking one.
Robles earned the win for Reading, pitching one and one-third innings and allowing two runs on three hits while striking out one and walking one. Reading reliever Kyle Simon pitched a scoreless ninth inning to earn his sixth save of the season.
RHP Eddie Gamboa (1-3, 4.18) takes the mound for the Baysox tomorrow as the team plays the final game in a three game home series with the Reading Fightin Phils. He will be opposed by RHP Seth Rosin (3-3, 3.30).
The Baysox are home through Thursday, May 30 for a seven game homestand. The team then departs for a seven day, six game road trip with stops in New Britain and Harrisburg before returning home for a three game series Friday, June 7.
Baysox Baseball – We'll Knock Your 'Sox Off. The Baysox 2013 season and 20th season of baseball at Prince George's Stadium is underway. Parking is free at every Baysox home game and tickets are available at www.baysox.com, or by calling the Baysox box office at (301) 464-4865.
Category: LIFE IN THE AREA, OPINION, Sports