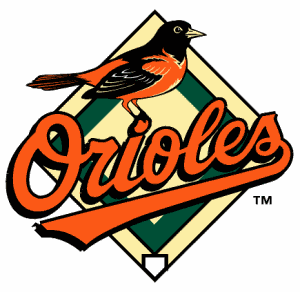 The Bowie Baysox have announced Orioles Pride Day at Prince George's Stadium, Sunday, May 26, as the Baysox take on the Trenton Thunder at 2:05 p.m. Save money by wearing your Orioles gear and get a free T-shirt presented by the City of Bowie.
While the Orioles are on the road in Toronto, come out to Bowie and show your support for the Baysox and the parent club. Wear your Orioles gear and save $5 on a box seat ticket. Many of the great players on the current Orioles roster, including Matt Wieters, Manny Machado, Nick Markakis and Jim Johnson, started out as Baysox players. Who knows which future Orioles stars will be in a Baysox uniform Sunday afternoon.
Baysox Assistant General Manager Phil Wrye is excited for this event. "This is the Baysox 21st season as the Double-A affiliate of the Baltimore Orioles and both organizations have shared some great players over the years. We know that our die-hard Baysox fans are also huge Orioles fans and we want to see that enthusiasm for both teams in full swing on Orioles Pride Day."
There will also be a free Manny Machado Baysox T-shirt giveaway to the first 500 fans ages 13 and older presented by the City of Bowie. The fans voted, and you picked former Baysox shortstop and current Orioles third baseman Manny Machado as the name you wanted on the back of this year's T-shirt giveaway.
Baysox Baseball – We'll Knock Your 'Sox Off. The Baysox 2013 season and 20th season of baseball at Prince George's Stadium is underway. Parking is free at every Baysox home game and tickets are available at www.baysox.com, or by calling the Baysox box office at (301) 464-4865.