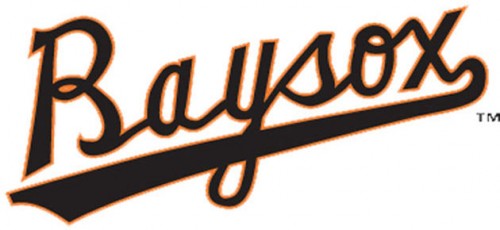 The Baysox (16-20) offense came alive again Wednesday evening, scoring seven runs in the second inning on the way to a 10-3 win over the New Britain Rock Cats (20-19).
Bowie sent 11 batters to the plate as part of the huge seven run second inning that put the team out to a commanding early lead. Catcher Caleb Joseph and first baseman Brandon Waring each homered and drove in a pair of runs during the inning.
"Obviously I'm off to a slow start, but I am feeling good for the most part," Waring said. "It feels good to just relax and get some pitches to hit and let good things happen for me. Hopefully that will continue carrying over."
Baysox starter Eddie Gamboa picked up his first win of the season, pitching five and one-third innings and allowing three runs on four hits while striking out five and walking three.
The Baysox jumped out to a big lead in the bottom of the second inning against New Britain starter Pat Dean. Joseph hit a lead off home run off the top of the scoreboard in left-center field and right fielder Henry Urrutia followed with a single to center field. Waring hit his second home run in as many games to clear the bases and second baseman Garabez Rosa singled to left field for the fourth hit of the inning. Left fielder Kyle Hudson drew a walk and center fielder Xavier Avery singled to right field to load the bases before designated hitter Zelous Wheeler walked to bring in a run. Shortstop Niuman Romero singled to left field to bring two runs home with Avery scoring after fielder's interference on Rock Cats third baseman Mark Sobolewski. Reliever A.J. Achter then replaced Dean on the mound to face Joseph, who hit a sacrifice fly to center field in his second at-bat of the inning to bring home the seventh run of the inning and make the score 7-0.
Wheeler added to the Baysox lead with a solo home run to left field to make the score 8-0 in the bottom of the third inning.
The Rock Cats cut into the Baysox lead in the top of the sixth inning against Gamboa. Dan Rohlfing hit a one out single to left field and moved to second base on a wild pitch before Deibinson Romero walked. Josmil Pinto singled to left field to load the bases and a second wild pitch plated Rohlfing and moved the other two runners up. Daniel Ortiz then doubled to center field to plate a second run before left-handed reliever Chris Petrini replaced Gamboa on the mound. Mark Sobolewski brought in a run on a groundout to make the score 8-3.
Bowie got two runs back in the bottom of the sixth inning against New Britain reliever Bruce Pugh. Hudson reached on a bunt single to the pitcher and moved to third base on a passed ball. Avery drew a walk, stole second and both runners scored on a single to left field by Ty Kelly that gave the Baysox a 10-3 lead.
Petrini pitched one and two-thirds scoreless innings, allowing one hit while striking out one and walking one. Right-handed reliever Tom Boleska pitched the final two innings for the Baysox, not allowing a run on two hits, two strikeouts and a walk.
Dean took the loss for New Britain, pitching one and one-third innings and allowing seven runs (six earned) on six hits while striking out two and walking two.
RHP Mike Wright (4-0, 4.33) takes the mound for the Baysox tomorrow as the team completes a three game series against the New Britain Rock Cats. He will be opposed by RHP Trevor May (2-1, 3.20)
The Baysox are home through Thursday, May 16 for an eight day, seven game home stand. Mustache Madness is Thursday, May 16 in a game starting at 7:05 p.m.
Baysox Baseball – We'll Knock Your 'Sox Off. The Baysox 2013 season and 20th season of baseball at Prince George's Stadium is underway. Parking is free at every Baysox home game and tickets are available at www.baysox.com, or by calling the Baysox box office at (301) 464-4865.